In the team-up no one expected, or even asked for, Marvel comics has entered into a merchandising agreement with rock band KISS.
The announcement was made by KISS bassist Gene Simmons via Twitter.
So if you are in the market for some "accessories and drinkware from Bioworld, home goods from Jay Franco, and posters from Trends International" then you're in luck.
Simmons also tweeted out some promotional images of the team-up.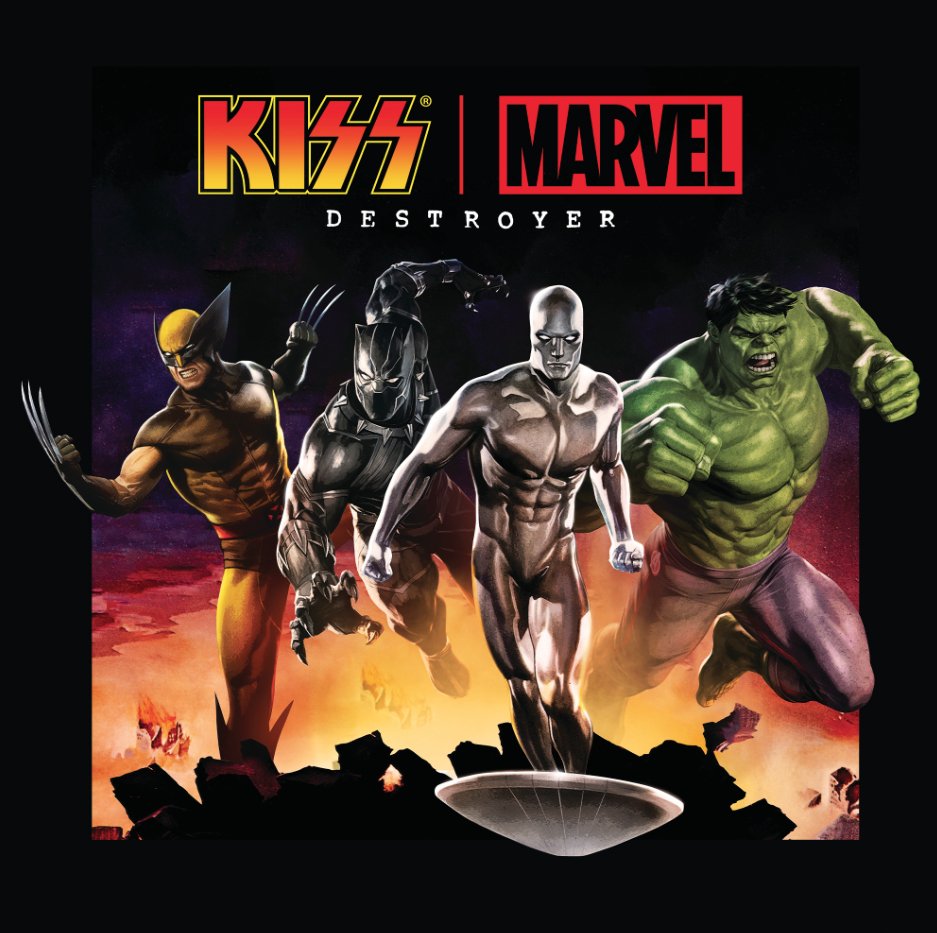 The announcement though unexpected, should not really be all that shocking. KISS is, of course, notorious for merchandising the hell out of everything. And we mean everything.
This is the same band that put out a KISS themed coffin for your first step into the afterlife.
Not the first time KISS and Marvel have teamed up together though. Marvel has published a number of KISS themed comics over the years. Their first comic book appearance was actually in an issue of Howard The Duck of all places.
In addition to Marvel, the band has also graced the pages of DC comics as well.
For those who can't wait, don't worry. It should all be available on Amazon soon.