In the wave of nostalgia that is hitting Hollywood and it's attempt to cash in on any old property, the one that they have yet to really fully exploit is Conan The Barbarian.
It's kind of surprising that they haven't because of all the old franchises fans have been asking to be brought back, Conan with Arnold Schwarzenegger seems to always have been on top of the list.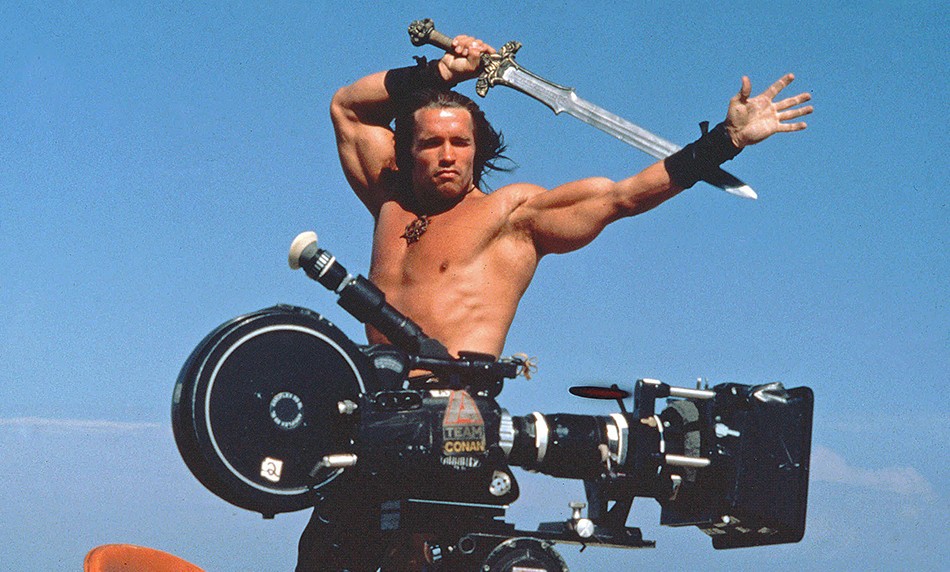 There have been rumors of a film going into production over the years, but nothing ever happened.
In a recent chat with The Arnold Fans, Schwarzenegger gave an update on the possibility of us finally getting a King Conan movie. It seems the problem has to do with the current rights holder not knowing what he's doing.
"The guy that has the rights is some young guy and he's trying to figure out how to get his way through Hollywood and this is not easy to do. So there are people that say to him, 'Why don't you start with a TV series?' and then he negotiates for a TV series and that falls apart. And then he goes maybe to Netflix and that falls apart. Then he decides to make a movie maybe."
Arnold really wants to get the project going, so he's still pushing the rights holder to get it made by surrounding the project with good talent.
"We have been trying to convince him for years now that the way to go is to come back and hire a really great director and to do another Conan movie and have me play King Conan, when Conan is like 70 years old and he's disgusted by sitting on the throne and being the king and then something happens after that. It's really not that far from creating a finished script. The only one who really has to pull the trigger there is the people who own the Conan rights to do a movie. Let's go to Netflix or whoever it is, let's hire a director who's very creative and can elevate the project to make it a winning project."
So there is still hope that King Conan will possibly get made one day. No surprise that Schwarzenegger is pushing for it so much. He's already in his 70s and despite still being in great shape for the age, there's not much time left for him to play the character.
At one point producers tried to reboot the franchise with 2011's Conan the Barbarian, which starred a young and pre-Aquaman Jason Momoa. The film bombed and wound up costing the studio a ton of money.
After that, rumors circulated that another reboot was in the works with WWE star Triple H in the lead role, but it never happened.
And don't forget about the Red Sonja project that Robert Rodriguez was trying to get going with his then-girlfriend Rose McGowan.
Although that project died a timely and likely well-deserved death and went to development hell, Red Sonja is now being revived in a much more gruesome and grotesque form courtesy of non-binary, lesbian director Jill Soloway.
Them Soloway is the creative mind being the transsexual TV series Transparent.
"All my work is really about humans searching for some divine feminine, asking these questions about God and looking for meaning. So, for me to transfer that into the world of Red Sonja felt incredibly natural."