Walt Disney Co (DIS)
Earnings: $1.35/share vs. $1.75/share expected
Revenue: $20.25 billion vs. $21.47 billion expected
Double Yikes! It's almost like someone is boycotting one of their main franchises.
After missing both those numbers and taking a $170 million operating loss in fiscal Q3, Walt Disney Co. is taking no chances with the Marvel characters that were formerly under control of 20th Century Fox.
No More Fox. Only Feige Now.
Variety has confirmed that Disney CEO Bob Iger told Wall Street analysts on a conference call that Kevin Feige would be producing any future X-Men or Fantastic Four movies, as well as utilizing other characters in the Fox's former rogue's gallery including Silver Silver, Deadpool and The Submariner.
It's been rumored on a speculation web site that The Submariner, aka Prince Namor of Atlantis, will be the main villain in Black Panther 2, where he will attempt to take control of the mythical nation of Wakanda.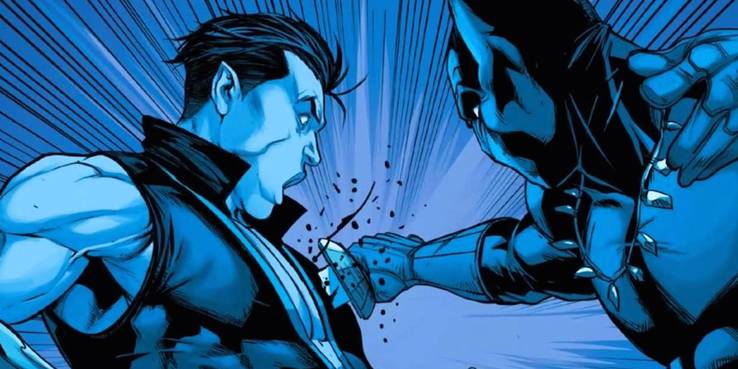 Other rumors swirling around the Fox Marvel characters include the interest of Hollywood super-couple John Krasinski and Emily Blunt in playing Reed and Sue Richards of the Fantastic Four, as well as allegations that Taron Egerton would be playing Wolverine. 
Given the how stacked MCU Phase Four and Phase Five is, combined with the massive box office disaster of the last X-Men movie, and it's doubtful Marvel mutants will be making it to the screen any time soon except as ancillary characters. 
According to the same Variety article, Disney places the blame for their Q3 shortfall squarely on the shoulders of Fox's movie division and the absolute abduction/murder that was X-Men: Dark Phoenix:
Disney chief financial officer Christine McCarthy revealed Fox film was at an operating loss of $170 million for the quarter, and that the division was one of several recently acquired assets to come in "well under our expectations." In the same quarter last year, Disney estimated that Fox's film unit generated $180 million in operating income.

Disney pinned this on the performance of Dark Phoenix, a flop that represented the latest chapter in the X-Men franchise as fans knew it, which only grossed $65 million domestic on a $200 million budget (overseas grosses were kinder, to the tune of $186 million). 
So there you have it, total 100% confirmation from the head of Walt Disney Co. that your Lord & Savior and The Smartest Man Alive, Kevin Feige will be giving us his version of the X-Men. Errr, sorry… X-Persons. 
With the direction that Phase Four is taking I'm pretty sure I will never live to see my favorite X-Men story arc realized on the big screen.