Last year's Hellboy: Rise of The Blood Queen wasn't a very fun movie.
It had a good cast in Ian McShane and Milla Jovovich, a popular and proven director in Neil Marshall, decent special effects and costumes and a serviceable plot but for too many reasons it just didn't connect with viewers.
It made just shy of $45 million worldwide from a budget of $50 million.
Of course, the bar had been set fairly high by the Guillermo Del Toro and Ron Perlman versions which is the where David Harbour places, at least part of the blame.
During a Q&A on his Instagram Stories, which is a thing now apparently, the Stranger Things actors suggested:
"Guillermo del Toro and Ron Perlman created this iconic thing that we thought could be reinvented and then they certainly – the loudness of the internet was like, 'We do not want you to touch this'."
And as a pretty big fan of Hellboy and Hellboy II: The Golden Army I pretty much agree, they should have listened to the "internet" and made the movie people were actually willing to see.
Which was a conclusion to the massive cliffhanger at the end of The Golden Army.
Liz was pregnant with twins, both she and Hellboy had quit the Bureau of Paranormal Research and Defense and the end times prophecy Hellboy was to fulfill was all but inevitable.
I liked Perlman and Selma Blair and Doug Jones and Jeffery Tambor and would have been dismayed to see either replaced but if the story was brought to a conclusion, I could have dealt with it.
They did such a good job of building a world and characters that we cared about and all they had to do what the internet begged them to do was close the story.
But instead, we got the TV movie version with an, allegedly prima donna, Hellboy in a bad cosplay mask.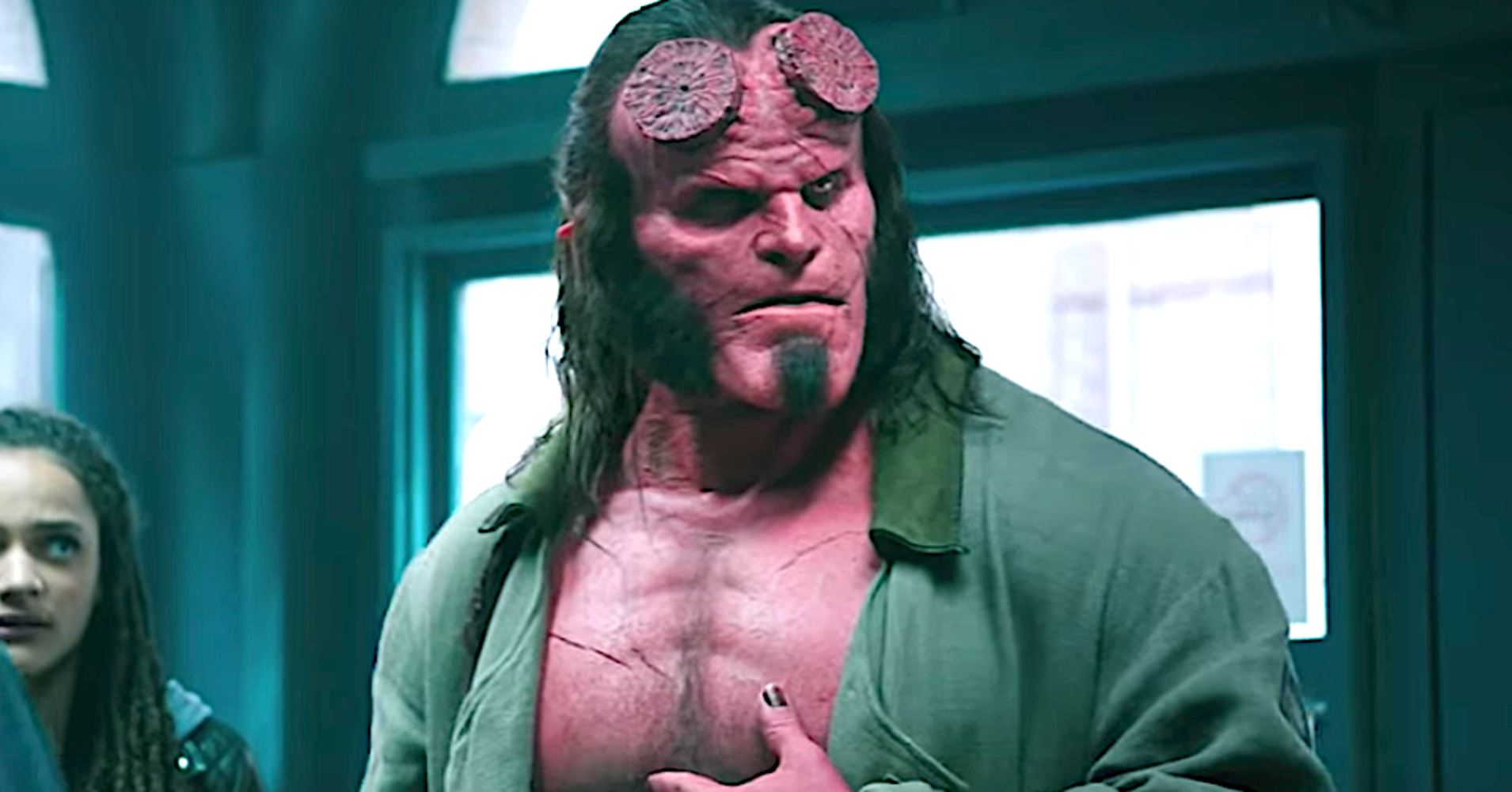 The most egregious offense of all being they wasted the immaculate Milla Jovovich.
Such things cannot be processed let alone overlooked.
To be fair… I like David Harbour and think a lot of you do too so I will leave you with this slice of awesomeness from the bereft of awesomeness SNL.
𝘗𝘶𝘵 𝘰𝘯 𝘢 𝘨𝘳𝘰𝘶𝘤𝘩𝘺 𝘧𝘢𝘤𝘦. #SNL pic.twitter.com/Q45eJzQuEm

— Saturday Night Live – SNL (@nbcsnl) October 13, 2019