Disney+ has only been around for a few weeks, but already it has staked a big claim in the new streaming wars.
In a call with investors, Disney head Bob Iger revealed that Disney+ has so far exceeded expectations by reaching a subscriber base of 28.6 million since launch this fall.
Wall Street analysts expected the number to be between 20 – 25 million, so they beat the best expectations by over 3 million.
So maybe as many people didn't cancel after The Mandalorian ended as we all thought.
Inflated Numbers
The number is somewhat inflated though as many of those subscribers are Verizon customers whose wireless package includes Disney+ free for a year.
Meaning profits are not as high as you would think, as so far as Disney is making less on Disney+ than Warner Brothers is making on just one of their films.
Still, Disney is making some money off the deal with Verizon.
During the conference call, Iger also revealed that the company's strategy is to go with the HBO model of quality over quantity and has no plans to start producing content on the level of Netflix. That being said, he confirmed that 10 Marvel shows are currently in development for Disney+. We already know about some, such as What If…?, Hawkeye, Moon Knight, Ms. Marvel, and She-Hulk.
Is one of those other shows the rumored Secret Invasion series reported about recently?
Can't Give It Away
Apple, on the other hand, seems to have a stinker with Apple TV+.
Even though Apple TV+ is free for a year for those with new Apple products, less than 10% of eligible customers are signed up for the free service.
In other words, people find Apple's shows so unappealing that they don't want it even though it's free.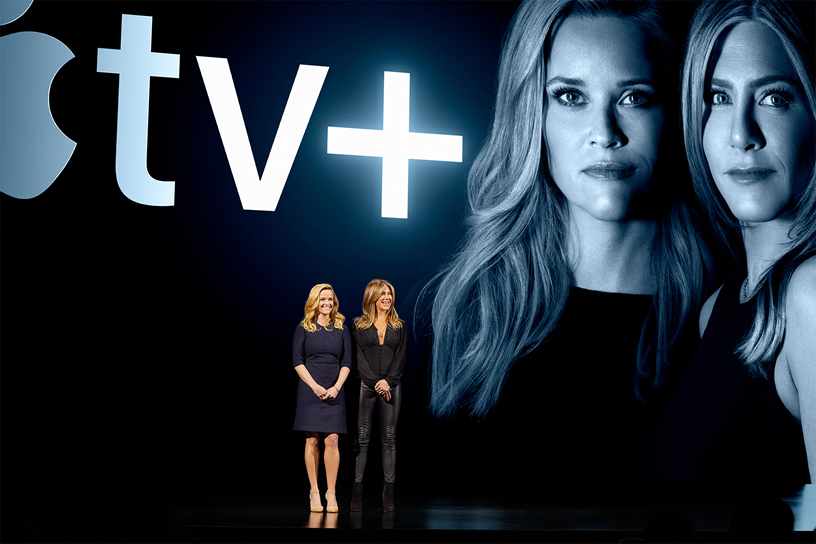 The computer giant's strategy is to attract viewers with high profile talent such as Jennifer Aniston, Reese Witherspoon, and Jason Mamoa but series like The Morning Show and See just aren't cutting it.
Apple has 1.5 billion devices in customers' hands, but the free subscription is for people who purchase new Apple products. As time goes on and more new products are purchased Apple thinks that its subscriber rate will go up as and are telling investors to have a wait and see approach to Apple TV+.