It has confirmed that The Flash movie is still happening and that it will be based on the Flashpoint storyline from the comics.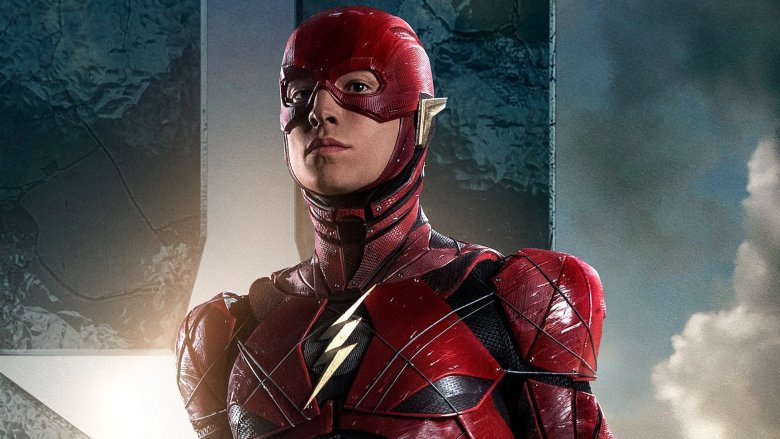 The news came out as a result of Crisis On Infinite Earths producer Marc Guggenheim speaking about Ezra Miller's surprise cameo on the CW show.
"They didn't want me to do anything that stepped on the toes of the Flashpoint movie that they're developing."
Flashpoint was a major event in the comics a few years ago and led into the reboot of the DC universe.
In this storyline, The Flash wakes up in an alternate timeline in which the world is seemingly coming to an end as Atlantis and The Amazons are at war with each other.
Probably the most interesting and memorable thing from the comic was that in this timeline it was Bruce Wayne was who killed instead of his parents, which led to his father Thomas becoming Batman instead. A Batman who had no problem killing anyone who he felt deserved it. His mother could not deal with the death of her child and wound up going insane and becoming The Joker.
Apparently the film version will not follow this storyline too closely and will instead focus on being a bit lighter in tone to go along with Miller's comedic performance in Justice League. 
Flash director Andy Muchetti won't get into too many details about the changes, just saying in a recent interview that it's a…
"…different version of Flashpoint than you're expecting."
Possibly A Different Flash As Well?
Based on a post at Reddit's DCEULeaks board, Reverse-Flash will be gender-swapped and played by X-Men: Dark Phoenix star Jessica Chastain.
According to this leak, which has since been removed by Reddit mods, this change to the Reverse-Flash character was conceived and driven by screenwriter Christina Hodson, who is also a writer on the female-fronted Birds Of Prey.
I guess we will have to wait for the success or failure of Birds Of Prey to determine the chances that this rumor might be even a little bit true.
Will They Just Start Over?
It will be interesting to see if the studio uses this film as an opportunity to reboot the entire DC film universe and if it will also include roles for the other characters already featured in their films.
Warner Bros has been trying to get a Flash movie made for a long time now, having offered it to such directors as Matthew Vaughn, Sam Raimi and Robert Zemeckis.
Flashpoint is scheduled for release July 1, 2022.