In a victory for the civil rights of pedophiles (alleged) and attempted boy-fuckers(accused), all criminal charges against Kevin Spacey have been dropped. Just two weeks ago the civil case was dropped against Mr. Spacey.
From the AP:
Prosecutors dropped a case Wednesday accusing Kevin Spacey of groping a young man at a resort island bar in 2016 after the accuser refused to testify about a missing cellphone the defense says contains information supporting the actor's claims of innocence.

Spacey was charged with indecent assault and battery last year in the only criminal case that has been brought against the actor since his career collapsed amid a slew of sexual misconduct allegations. The two-time Oscar winner was among the earliest and biggest names to be ensnared in the #MeToo movement against sexual assault and harassment that swept across the entertainment and other industries.
#MeToo for me, not for thee. It all came down to phone problem. 
Spacey denies groping the man, whose mother first went public with the allegations in 2017.

A phone message seeking comment was left with Spacey's lawyer.

The actor's accuser was ordered to take the stand earlier this month after he said he lost the cellphone he used the night of the alleged groping. The defense said it needed the phone to recover deleted text messages it says would help Spacey's case.

The man denied deleting messages or manipulating screenshots of conversations he provided to investigators. But when he was pressed by the defense about whether he knew that altering evidence is a crime, he invoked his Fifth Amendment right against self-incrimination , and the judge said his testimony would be stricken from the record.
Listen to this unsatisfied tart:
The hearing at which the accuser testified came days after the man abruptly dropped a lawsuit he had just recently filed against the actor that sought damages for "severe and permanent mental distress and emotional injuries." The suit was dismissed "with prejudice," meaning it cannot be refiled.

The man did not receive a settlement to drop the civil case, his mother said. His lawyer said he dropped it because he was emotionally overwhelmed and wanted only "one roller coaster ride at a time" and so chose to focus on the criminal case.

The man's mother, former Boston TV anchor Heather Unruh, alleged in 2017 that Spacey got her son drunk and sexually assaulted him at the Club Car, a bar on Nantucket where the teen worked as a busboy.

The man told police he went over to talk to Spacey after his shift because he wanted to get a picture with the former "House of Cards" star. He said Spacey bought him several drinks and tried to persuade him to come home with him before unzipping the man's pants and groping him for about three minutes.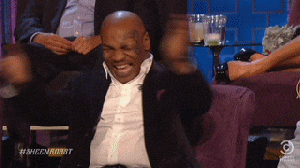 I Personally Hate To Lose Kevin Spacey
But Spacey is still under investigation for molesting, groping or otherwise abusing more than 20 young male actors at the Old Queen Vic theater in London.
He is a clear fucking perv that needs to fall. The justice of the world demands that he no longer entertain us — and likely go to prison for a long time.
Listen… people… if someone smells like lube, they have been having anal sex. 
This fact will be with you.
Always.