The response to last week's trailer for The Mandalorian has varied from cautious optimism to giddy joy but it all seems to fall on the positive side of the ledger.
The trailer is gorgeously rendered, but like Solo, it's has a crime theme which isn't my thing. I read the three Boba Fett novels. The first time through I liked them, but the second time was a slog and I quit halfway into the first book.
I am less and less able to view current Lucasfilm projects with an open mind because the last time I did that I got gut-punched hard enough by The Last Jedi that it took the better part of a year to really sort out my thoughts.
Commenting on Film Goblin w/o having to endure harassing trolls was a major help, and it led to putting those thoughts into articles, which is a beneficial practice when sad things happen in your life.
"Hope?"
What Disney will do to this is anybody's guess.
Will the pursuit of the almighty dollar curb their social soapboxing instincts and allow the story to develop without constantly jerking us out of it for the sake of virtue signaling?
On behalf of everybody who plans to watch this and future Star Wars stories and lovers of good sci-fi everywhere, I sincerely hope so but I can't endure going through this in real-time again.
If it defies our worst fears and becomes a narrative triumph I'll happily purchase the set.
The Main Players
All that aside, the cast looks top-notch. Here is the breakdown of some of the main characters in the show:
The Mandalorian
Played by Pedro Pascal (Game of Thrones, Narcos)
The man with a quick draw and no name… yet.
Moff Gideon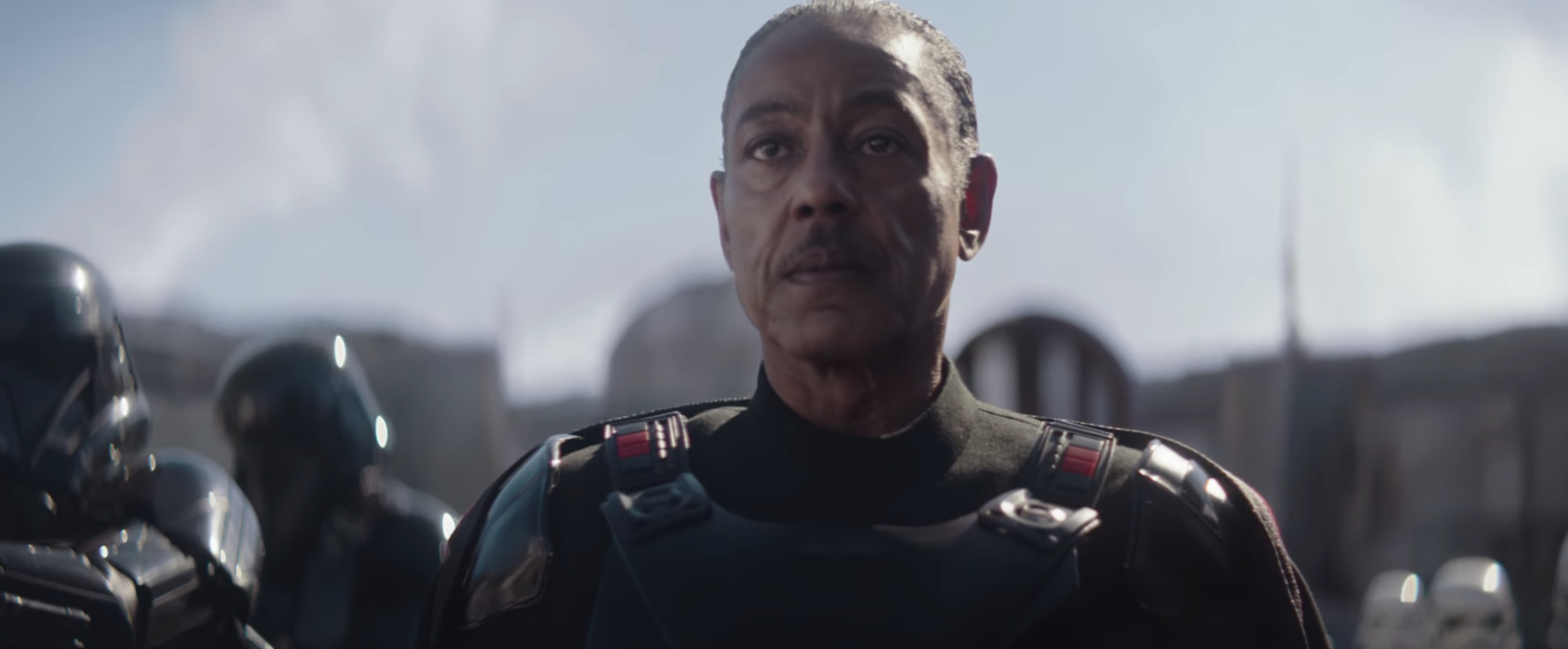 Played by Giancarlo Esposito (Better Call Saul, Dear White People)
An ambitious warlord who has managed to retain a substantial army after the fall of The Empire. According to Wookiepedia:
Moff was the rank held by the Sector Governors of the First Galactic Empire. In the fifth year of Emperor Sheev Palpatine's reign, there was a fixed number of twenty Moffs, who answered to the Imperial Ruling Council.
One of twenty? I guess that means Gideon is kind of big deal.
Cara Dune
Played by Gina Carano (Blood and Bone, Deadpool)
A "shock trooper" and mercenary soldier who fought with the Rebel Alliance during what is now officially being called The Galactic Civil War.
Greef Carga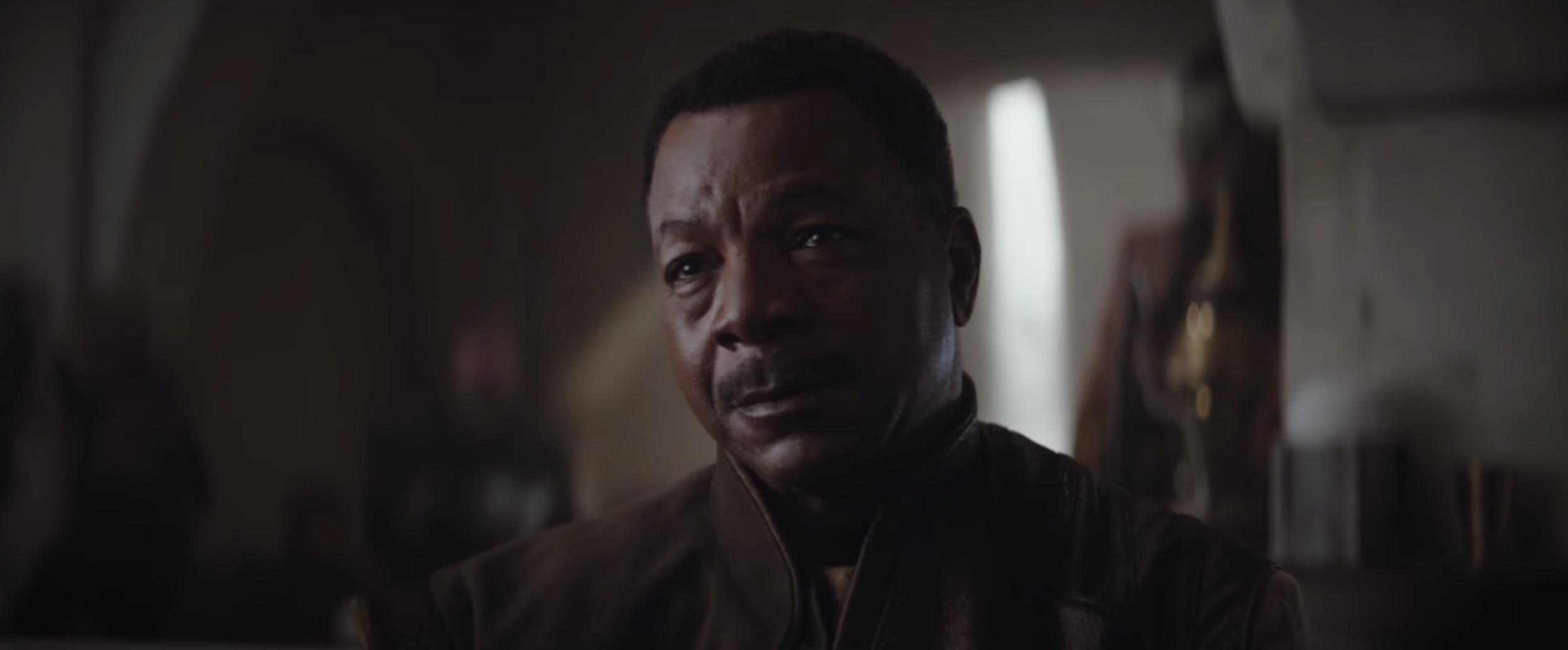 Played by Carl Weathers (Arrested Development, Predator)
As head of the Guild, he hands out jobs to the bounty hunters, some of those assignments being more dangerous than others…
The Droid IG-11
Voiced by director Taika Waititi (Thor: Love & Thunder)
A robot bounty hunter who can swivel his body and shoot precisely at the same time.
If he's tired of being asked to autograph pictures of IG-88, we haven't heard.
Unknown Authority Figure
Additionally, acclaimed director Werner Herzog (Rescue Dawn, Grizzly Man) is on the show but there are no new details on precisely who he will be playing or the significance of his role.
In the trailer and clips, he appears to be wearing some type of uniform so perhaps he is also a former Imperial official?
Editor's Addition
Ole Billy Bountyhunter
Played by… WTF? Bill Burr?
Yes, standup comedian and actor Bill Burr, best known for his role in Breaking Bad, is also appearing. His very bald, very red head can be seen in the background behind the flirty Twi'lek.
The Mandalorian premiers November 12, 2019 on the Disney+ channel.