George R.R. Martin has gone online saying that he has been sitting down again at his desk writing away on the next book in his A Song Of Fire Ice And Fire series, The Winds of Winter.
A Song Of Ice And Fire is of course what the HBO series Game of Thrones was based on. He first announced the book a few years ago.
The reason he's suddenly back to writing about Westeros? The coronavirus quarantine is pretty much giving him nothing else to do but work.
"I feel fine at the moment, and we are taking all sensible precautions. I am off by myself in a remote isolated location, attended by one of my staff, and I'm not going in to town or seeing anyone. Truth be told, I am spending more time in Westeros than in the real world, writing every day. Things are pretty grim in the Seven Kingdoms… but maybe not as grim as they may become here."
The last disappointing season of Game of Thrones was based on outlines developed by Martin. He says the next two books will follow the same basic plot he gave the show's producers.
Since he will not be rushing things like the producers of the series did because they just wanted to get it done with already, the general feeling amongst people is that Martin will be able to live up to the expectations Thrones was unable to.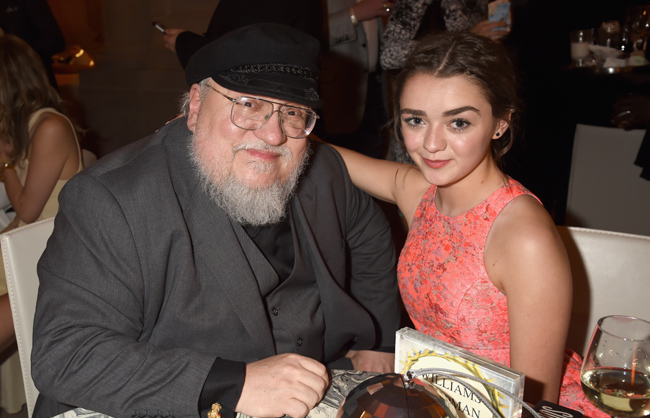 When Martin last gave an update on his progress a few months ago, he said that he had completed 11 chapters. No word on how far he has gotten since.
Martin is 71 years old and not in the best shape of his life, so he's considered a high risk for coronavirus. Staying away from everyone and competing the book is probably the smart thing for him to do.
Once he is finally done with the next book, he still has A Dream of Spring to get to in order to finish out the series.
No word on when The Winds of Winter will be completed or published, but they already have a cover for it.