The latest casting rumors have the Community alum and current GLOW champ in the running for the role of Jen Walters in upcoming Disney+ show, She-Hulk.
In the comics, Jen Walters gets her Hulky goodness via a blood transfusion from her cousin Bruce Banner.
A Better Brie?
Alison Brie has some connections to Marvel through Community where the Russo Brothers got noticed for their direction on some pretty kick-ass episodes in which the entire college engages in an all-out paintball war.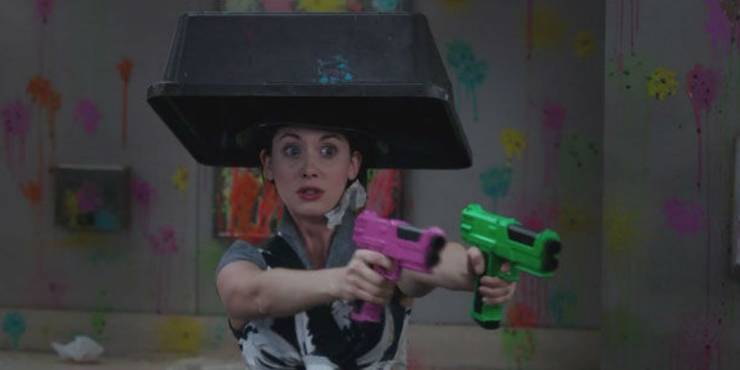 Brie also voices Black Widow in the Avengers Academy video game.
Since She-Hulk's appeal lies both in her superhero action and her sense of humor, perhaps the biggest thing going for Brie in potentially landing the role is her one-two punch of comedy and physicality. 
Alison did a lot of training, both in the ring and in the gym, for her role as struggling actress turned professional wrestler Ruth, who takes on the persona of wrestling villain "Zoya the Destroyer".
Additionally, GLOW is wrapping up shooting its final season, so the timing appears to be perfect for her to follow up with She-Hulk.
Other women who have been mentioned for the role include Argentinian Stephanie Beatriz, who has claimed she's too busy with a show called Brooklyn Nine, and The Mandalorian's Gina Carano, who seems to be more of a gimmick than an actress.  
I guess it all depends on what kind of sexy green babe Marvel wants to give us.