Everything Old Is New Again
Woody Harrelson and Justin Theroux are set to star in HBO's five-part limited series about the Watergate burglaries.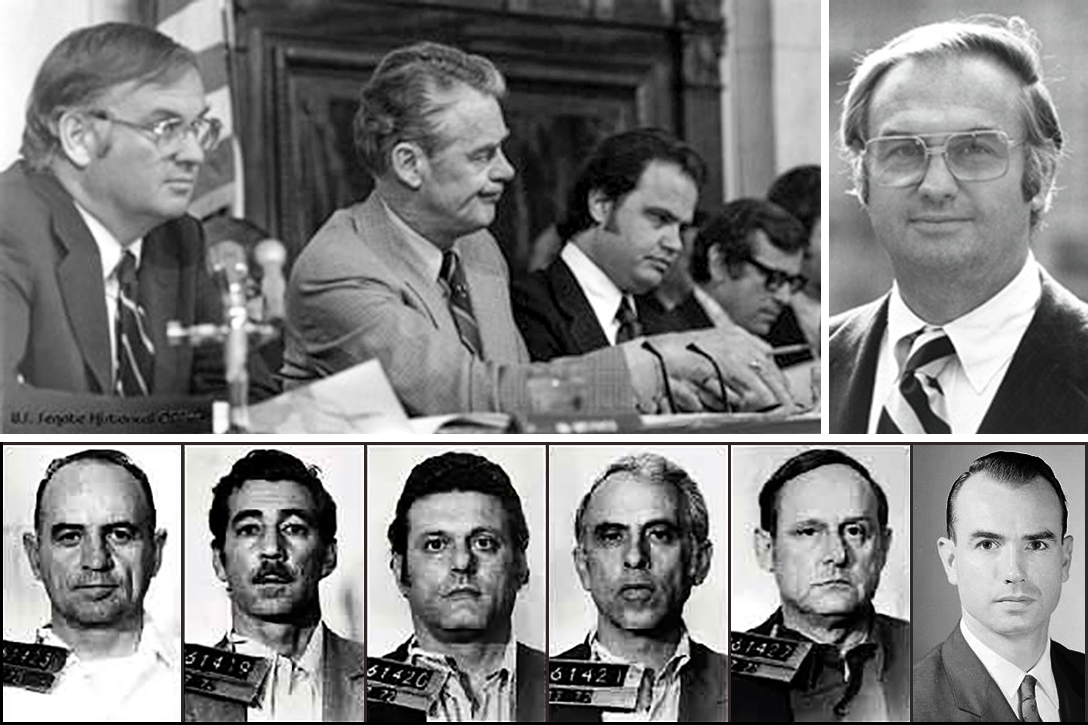 Unless you've got something better to do—or you don't watch the old Road Runner/Wiley E. Coyote cartoon shorts from back in the day—you might have missed the fact there is a show trial called "impeachment" going on right now in the U.S. House of Representatives.
And, because everything politically Progressive in Hollywood is ideologically aligned with everything politically Progressive in Washington D.C.—and because all the Democrats in Congress have Nixon on the brain—we are getting a retread of history that everyone but Millennial subscribers to HBO already knows about and has moved on from.
And I quote:
The pair will star in and executive produce The White House Plumbers, which centers on E. Howard Hunt (Harrelson) and G. Gordon Liddy (Theroux), who planned the Watergate burglary that eventually brought down Richard Nixon's presidency.

The five-episode series comes from Veep writers and executive producers Alex Gregory and Peter Huyck.

It will tell the true story of how Nixon's political saboteurs and Watergate masterminds accidentally toppled the presidency they were zealously trying to protect. The show is based partly on public records from the era and partly on the book Integrity by Egil "Bud" Krogh and Matthew Krogh.
There are the magic words: "…brought down a Presidency."
History Doesn't Repeat, It Echoes
Nothing about anything going on right now with the Bad Orange Man has anything to do with Watergate, the Watergate "burglary," or the paranoia of Richard Nixon.
But, of course, with folks like the writers of the overrated Veep, two actors who were last good on Cheers, and whatever respectively, and the left-of-center-HBO, all aligned, this Watergate retread series is a "can't miss" proposition for an adult drama, that's supposed to make viewers think more negatively of the spooky scary Orange Man in the White House right now.
From the trades:
"We're excited to bring together such a talented team to take on this fascinating look at the internal machinations that brought down the Nixon White House," said HBO president of programming Casey Bloys. "We're especially happy to welcome both Woody and Justin back to HBO and are looking forward to getting started."
Well. I know I'm excited.
First Epstein, and Now This
HBO has gone on a politically Progressive, topically oriented green lighting spate lately, first with the Epstein story and now this series.
It looks like parent HBO is attempting to grow up and split its base audience.
With the launch of HBO Max in the spring of 2020, look for HBO to start green lighting more properties like The White House Plumbers in order to draw in people who aren't looking for Ellen retreads, The Boondocks reboot, or even a potential "Snyder Cut" release of Justice League.
The White House Plumbers joins a roster of upcoming HBO projects that includes a limited series about Jeffrey Epstein from Adam McKay; The Most Fun We Ever Had, which counts Amy Adams and Laura Dern among its exec producers; an adaptation of Barbra Kingsolver's The Poisonwood Bible with Adams among its EPs; the Kate Winslet-led drama Mare of Easttown; McKay's untitled drama about the 1980s Los Angeles Lakers; Joss Whedon's The Nevers; and J.J. Abrams' sci-fi drama Demimonde.