Casting news time!
Australia's greatest export since Yahoo Serious, Mel Gibson, has agreed to star in director Joe Carnahan's next project, the thriller Leo From Toledo.
In it, Gibson will play a former mob killer who has joined the witness protection program and now needs to protect his family from what one would assume are the people who believe he has crossed them in the past.
Joining him in the film is Frank Grillo, who most people here probably remember best for having played Crossbones in the Marvel Cinematic Universe.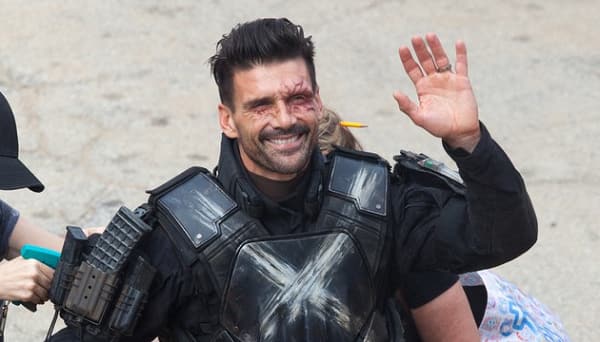 This is actually the second film for the trio of Gibson, Grillo, and Carnahan.
They previously worked together on the still unreleased Boss Level. , which is described on IMDb as:
A retired special forces officer is trapped in a never-ending time loop on the day of his death.
Unfortunately, this is no trailer for it yet, but it seems like it was good enough of an experience for them to reunite for Leo.
I have pretty high hopes for this.
Gibson is, of course, great in everything.
How can you not love a man who gives so few fucks about what people think?
And though it was not really him, his cameos in South Park are some of the funniest things I have ever seen in my life.
And the man can grow a beard like no one's business. You can't teach that in beauty school.
Second, though not a household name, Carnahan is a solid director with films like Narc and Smokin' Aces on his resume. He also wrote and directed the big-screen version of The A-Team, which I have gotten into a number of conversations with people on this site about how much it's underrated.
Seriously, go rent it! It's a lot of fun.
Though it has nothing to do with this project, the title of the film immediately reminded me of Leonardo DiCaprio and the Viking movie that Mel was going to direct with him starring at one point. When asked about it, Gibson keeps on saying it's still alive, but I think it's safe to say the movie will pretty much never happen.
It would have been glorious.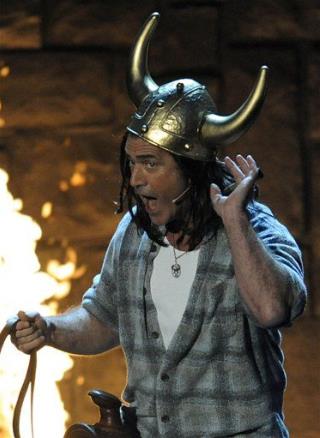 Maybe we should start a Go Fund Me page for that.