Don't worry, we're still a family site, but if you're a frequent Yahoo user like me, you're probably used to seeing the name "Maitland Ward" or "Maitland Ward sexy" as a trending topic there on a somewhat regular basis.
For those not familiar with her, Maitland Ward is the actress who played Rachel on the 90s sitcom Boy Meets World and made headlines recently by successfully transitioning from mainstream actress to one of the biggest names in the world of adult film.
She is doing this at the age of 43 in an industry where being barely legal or fresh off the bus is still considered to be a major plus and marketing angle.
Maitland Ward: From Boy Meets World to Adult Star
Maitland Ward's journey from sitcom star to naked MILF was partly the result of her popularity online.
After the sitcom ended she continued to act and landed roles in Hollywood films. Ward's IMDB lists films such as White Chicks and Dish Dogs.
However, she eventually quit acting and became a cosplayer online. Seeing her at a convention dressed as one of the X-Men was pretty common.
Over time she was able to develop a large Instagram following by posting some pretty cheeky and sexy photos of herself on social media. 
Why did she do this? Well, according to Maitland:
"So I could finally have fun, and be crazy, and be sexy, and be out there — to an extent."
Just google "Maitland Ward Instagram" or "Maitland Ward Twitter" and you'll see for yourself how to grow a pretty large social media base.
Or just check out this Maitland Ward gallery we have provided here…

Maitland Ditches The Red Carpet Life 
The popularity her photos gained eventually helped lead her towards taking the plunge this past year into the world of porn. 
The choice was made somewhat easier when she was not asked to participate in the Boy Meets Word reboot, Girl Meets World like she was hoping for.
Even though she only began doing hardcore in the past few months, she has been actually selling risque content of herself online through sites like Paetron for a few years already and told The Daily Beast that at one point during 2018 she was making over $60,000 a month doing so.
Not bad work if you can get it.
"So when people say 'she had to turn to porn', I laugh, because this is a good thing and I'm making more now."
Now that she's hot in the adult film world, she has in less than a year won a number of industry awards, including two for acting in her debut porn film.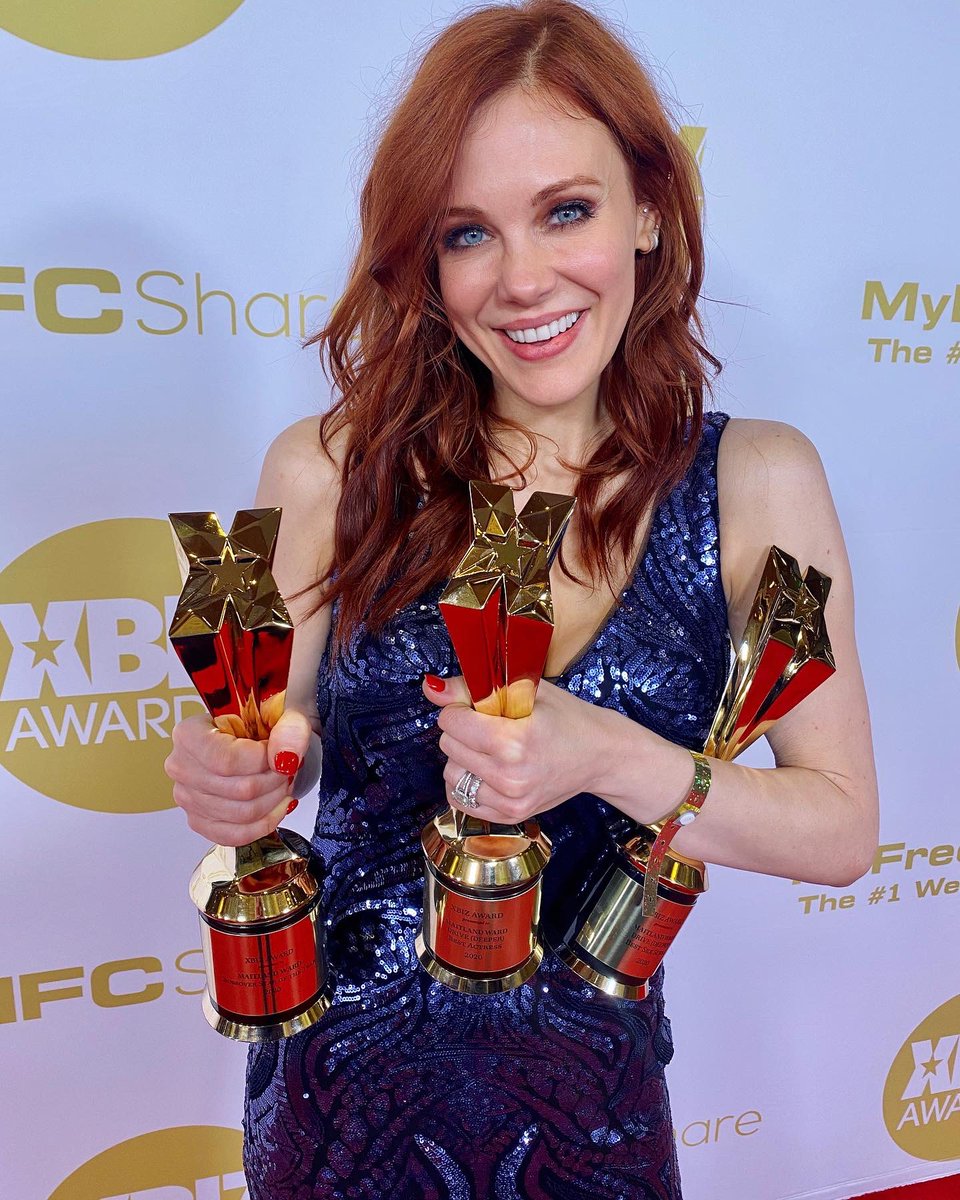 "This is something that's in me, that I need to do, and that I like to do. And it's just another kind of performance."
Maitland Ward's Husband
Ward has been happily married to her husband, who is in the real estate industry, for well over ten years and he fully supports her decision to enter porn. 
I guess when you have a nice pair of boobs like her, it's not too hard to get your husband to support pretty much anything you do.
Maybe there is something about joining Hollywood at a young age because this past year former Disney Channel star Bella Thorne also joined the adult industry, albeit behind the camera instead of in front of it as an award-winning porn director. 
Don't forget that former WWE wrestler Chyna also started doing porn before her death a few years ago.
Feminism Done Right?
Ward says she entered the adult industry in order to "take control" of her career.
For most other women today taking control would mean empowering themselves by blaming and putting down the other sex. She instead has decided to take control of her career by taking control of her body to create a healthy image of her own personal sexuality.
Many people may not agree but that is part of feminism and the type of feminism we could get behind.