For a Minute, I Thought This Was Infernal Affairs
Not to be confused with the Asian corrupt cop drama that Scorcese turned into The Departed, Paramount is rebooting—or is that re-imagining?—another film from the 1990's that the Millennial generation can get on streaming.
Internal Affairs, starring a youngish looking Richard Gere and a baby-faced Andy Garcia is being developed by producer Todd Gardner for Paramount Studios.
And I quote from the trades:
Richard Gere and Andy Garcia starred in the movie about an Internal Affairs agent who becomes obsessed with bringing down a cop who has managed to maintain a spotless reputation despite being involved in a web of corruption. William Baldwin, Laurie Metcalf and Michael Beach co-starred.
Hmm. Laurie Metcalf. I wonder what she looks like now?
Rebooting Your Back Catalog
This continues the trend from movie studios who—while unable or unwilling to green light original concepts—will go backward and mine their back catalog of B and C level hits.
And, while Internal Affairs has an 88% "fresh" ranking on Rotten Tomatoes, it grossed $27 million dollars and gained a following on home video—back when that was a "thing"—and is currently available on Amazon Prime.
Paramount is doing this ahead of the launch of its own streaming service, oh…wait…they actually don't have a new streaming service:
Paramount Pictures CEO, Jeff Gianopulos recently stated in the trades that:
Gianopulos echoed the view shared by ViacomCBS CEO Bob Bakish that the enlarged company will play the field in terms of selling to outside buyers in addition to seeking cross-divisional opportunities when possible. Disney, Comcast and WarnerMedia are in the midst of launching ambitious streaming platforms that will soak up a lot of internal production activity. Not so for Paramount.

"Our content is more desirable, more unique and certainly more available than others," Gianopulos said. "That puts us in a very good position, especially given the continuing growth in demand."
Get After It
With the news of rebooting Internal Affairs, Paramount is adding to its list of rebooted properties in development that includes a Face/Off reboot as well we discussed here.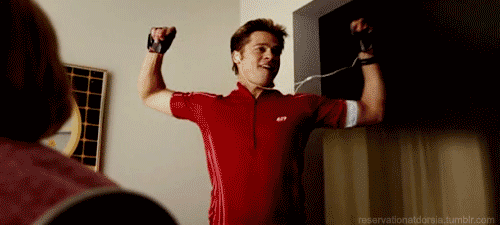 I'm not sure that rebooting a solid, mid-level cop thriller to a 2022 film market already oversaturated with options at all levels for that kind of thriller is a good move for a film studio company who's operations losses in 2016 and 2017 combined at the $730 million dollar levels, but what the hell.
Why not?
At least they're not getting after me to subscribe to Kid Shatner led films and Mission Impossible number 300 for the low, low price of $14.99 per month.
But what do you think of this proposed reboot in development, Goblin?
Will you watch a 2022 version of Internal Affairs?