Former national treasure and current Hollywood exile Kevin Spacey will be celebrating this weekend after the civil assault lawsuit filed against him by a former Nantucket busboy was unceremoniously dropped.
The suit claimed that in the summer of 2016, when this anonymous victim was only 18, Spacey bought him "multiple alcoholic beverages" and then repeatedly groped and molested the strapping young stud against his wishes. 
These are the same allegations being brought against Mr. Spacey in a criminal case that is now hinging on recovering data from the phone of the alleged victim.
The defense is claiming that text messages between the frisky twink and his girlfriend will show that the entire incident was nothing more than an elaborate honeypot constructed to blackmail the Oscar-winning actor!
Seem plausible, right? I mean, it could have all be a trap…
The Game Is Afoot!
To make matters worse for our favorite deviant, Scotland Yard has now questioned Kevin Spacey over sexual assault allegations in Britain!
The actor voluntarily gave Scotland Yard an interview in May but was not arrested or charged with any offense.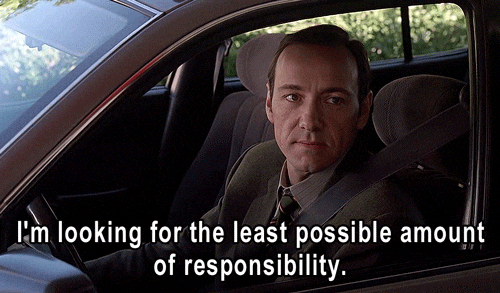 From the exclusive Variety article:
Six allegations of sexual assault have been lodged against Spacey at Scotland Yard, which is also known as London's Metropolitan Police force. The alleged offenses against six different men date to between 1996 and 2013.

Officers from the Met's Complex Case team questioned Spacey in the U.S., police said, without specifying exactly where the meeting took place or whether it focused on one or more of the allegations. "In May 2019, a man was voluntarily interviewed under caution in America, by officers from the Met's Complex Case Team," the force said in a statement to Variety. "He was not arrested. Inquiries are ongoing."
"Under caution" is a fancy way of saying that the witness was read his rights… which seems kind of odd, but then again so is spotted dick.
Spacey was based in London for several years, where he was the artistic director of the Old Vic theater in London from 2003 to 2015.
Well, will ya look at that.
Apparently, the Old Vic did there own internal investigation that deeply and repeatedly probed the matter, but in the end, all they seemed to have found was that Kevin simply stopped people from standing up and voicing their concerns.
Listen to this happy horseshit: 
"[Kevin Spacey's] stardom and status at The Old Vic may have prevented people, and in particular junior staff or young actors, from feeling that they could speak up or raise a hand for help."
The theater said that 20 men had come forward with claims against Spacey.
JFC, it sounds like the House Of Cards star also prevented people from sitting down or looking themselves in the mirror.
It's really hard to keep supporting this guy.
In fact, it's pretty much impossible to continue to even joke about it when you realize people are openly claiming that Spacey is a hiding-in-plain-sight pedophile.
It's one thing to goof about grown men getting fondled and pawed by an old thespian — they could have punched Kevin in his smug face — but kids… underage sex tourism… 
Thankful, this is probably just an isolated incident. I'm sure this behavior is totally abhorrent and not at all normalized within celebrity and power culture.