Apple TV+ Picks up Another A-Lister
Gary Oldman, the only Commissioner Gordon who matters, has been picked up to star in Slow Horses a spy series based on the books by Mick Herron.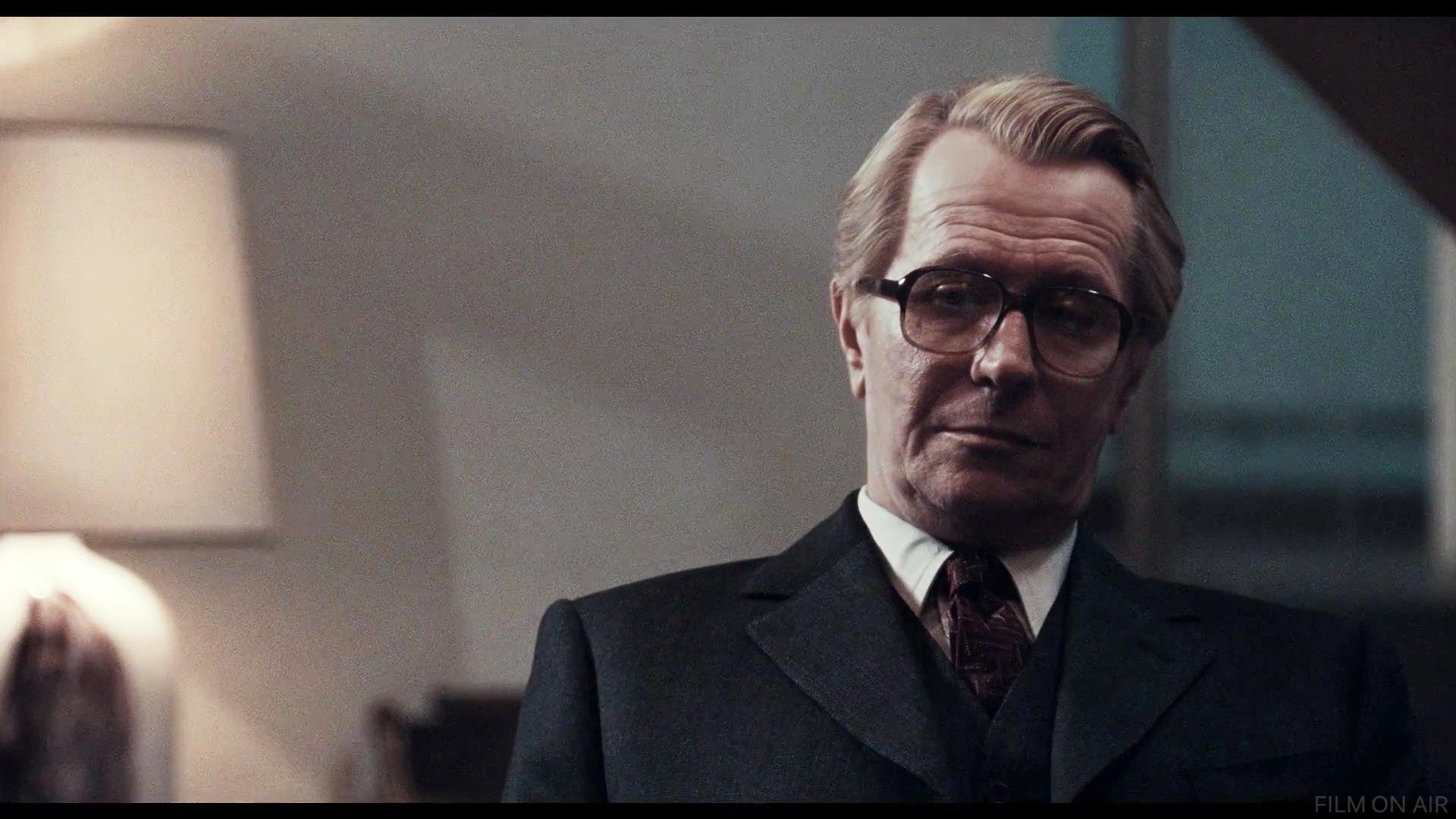 From the trades:
Slow Horses follows a team of British intelligence agents who serve in a dumping ground department of MI5 — Slough House. Oldman will play Jackson Lamb, the brilliant but irascible leader of the spies who end up in Slough House due to their career-ending mistakes.
Huh.
MI5 spies who get sent out to the cold because they made too many mistakes and can't hack it.
Sounds like they might have had something to do with some people in Ukraine.
I look forward to the show trial elements of this series with pampered, self-righteous bureaucrats bloviating about the Bad Orange Man which will undoubtedly appear in the second season.
Moving on.
Apple TV+ Didn't Make a Squeak When It Premiered
Apple TV+ didn't exactly move the needle when it premiered two weeks ago, and its slate of offerings has been overshadowed by Disney+'s massive launch to the public this week.
But, even in the world of tech, this is what Apple does: They quietly let the frontrunners "front run" and they eat their edges slowly and patiently, until you as the audience/consumer have no choice but to recognize their market dominance everywhere.
From the trades:
Apple TV+ launched Nov. 1 at a rate of $5 per month with a slate four scripted originals (The Morning Show, See, Dickinson and For All Mankind) that have all been picked up for second seasons.
And, in case you're scoring on your Apple device–which, if you are, good for you Goblin–note that only See cracked anything approaching the top twenty shows available via streaming services the week Apple TV+ launched.
From the trades one last time, with feeling:
Will Smith (Veep, The Thick Of It) will pen the script. Graham Yost, who quietly inked an overall deal with Apple TV+ earlier this year, will exec produce alongside Smith, Jamie Laurenson, Hakan Kousetta, Iain Canning, Emile Sherman, Gail Mutrux and Douglas Urbanski. This is Yost's second drama at Apple TV+ and joins the Band of Brothers sequel Masters of the Air.

Apple's heads of worldwide video Zack Van Amburg and Jamie Erlicht and creative director for Europe worldwide video Jay Hunt commissioned the series out of the U.K. Canning and Sherman's London-based See-Saw Films (A Special Relationship) will be the production company on the series.

Slow Horses is Apple's latest international series and joins Shantaram, which is currently in production.
Yep. This is the Apple corporate move.
Tinker, Tailor, Soldier, Spy Redux?
Not reading a whole lot of spy thrillers—I'm aware of Ludlum, Clancy, and Le Carre, but I only have read a few books in the genre—I was unaware of how popular the Slow Horses series from Mick Harron happens to be.
Apparently, the first book—upon which the Apple TV+ series will be based—was nominated in 2017 for the CWA Ian Fleming Steel Dagger, an award which is, to quote from the lefty geniuses at Wikipedia:
The CWA Ian Fleming Steel Dagger is an annual award given by the British Crime Writers' Association for best thriller of the year. The award is sponsored by the estate of Ian Fleming. It is given to a title that fits the broadest definition of the thriller novel; these can be set in any period and include, but are not limited to, spy fiction and/or action/ adventure stories. Ian Fleming said there was one essential criterion for a good thriller – that "one simply has to turn the pages"; this is one of the main characteristics that the judges will be looking for.
I look forward to seeing the first trailer for this, just based on the fact that Oldman is brilliant in every role he's in and based on the fact that he apparently knows how to read a script and has discernment about what is good and what's not.
But what about you, Goblin?
Are you ready to go to "we're in the doghouse" spy school with Gary Oldman and crew?
Sound off below.