The success of this year's sort of surprise hit Sonic The Hedgehog is a notable feat for a couple of reasons.
If box office tracking holds up it should surpass 2019's Pokemon Detective Pikachu's $144 million tally by the end of the weekend.
As of Friday Sonic had earned $143.2 million at the domestic box office after one month in theaters, which will make it the highest-grossing movie based on a video game of all time.
In the United States anyway, but that's a pretty key market.
So, besides being both adapted from popular video games what else do these fine films have in common?
They both star Canadian actors, but not just any old Canucks my friends.
Pikachu acted opposite hunky cap toothed Vancouverite Ryan Reynolds and surprisingly held his own against the multi-layered and versatile, thrice star of Deadpool.
Sonic had a, currently, much lower watt star to try and outshine in Ontario's own and sort of washed-up, madcap madman, comedic star of the 1990s, and my main-man Jim Carrey.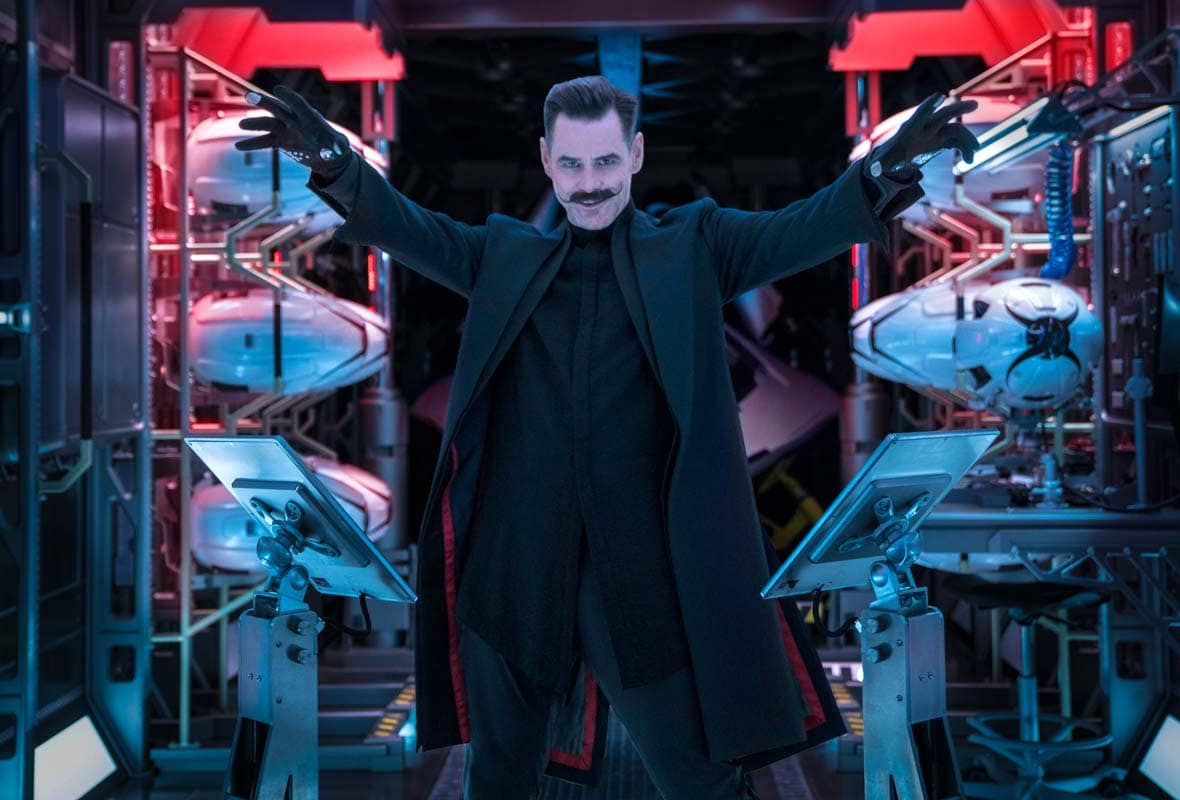 Who The Hell Cares About Jim Carrey?
Well, I do, and so should you because if there is one thing Hollywood wants more than a bankable movie star, it's one they can sell as part of a comeback story and Jim more than fits the bill.
Having dwindling box office success following 2000's Bruce Almighty, he tried to expand his acting talents into the dramatic realm via such stylistic crap as 2004's Eternal Sunshine of The Spotless Mind and 2007's The Number 23.
And, though the former was deemed a success and even won an Oscar, Jim's presence wasn't really a reason for its success, and I feel entitled to say this, began the audience fatigue of the rubber-faced funny man.
And I can't really blame them.
Outside of such fine fun films as 2004's Lemony Snicket's A Series of Unfortunate Events and 2009's I Love You, Philip Morris, it seemed like the comic was starting to lose his touch.
Though, out of my utmost respect and gratitude for the man, I can't blame anyone. Not even him.
When someone achieves even the loftiest of goals as Jim, who is a genuine rags to riches story, one can either go two ways.
Either you humbly accept your new elevation and work at the level your talent and connections should have stabilized for you, or you go the other way, allowing your fragile ego to call the shots, burn bridges in whichever manner and ultimately make bad script choices which harm your brand and leave you open to media scrutiny.
And in addition a comeback story, the media also loves to see a star fall and beyond his softening box office numbers, blood was definitely in the water which left the two time Golden Globe winner inside a shrinking pool of supporters.
The most glaring example of this was when he rode along with Jerry Seinfeld in a 2015 episode of Comedians In Cars Getting Coffee. He let his freak flag fly and not in a comfortable and accessible way.
He was bad weird, dietarily judgey and was really unlikeable and this is coming from me a genuine die-hard fan.
I can only imagine how everyone else felt the next time they saw his name attached to a project.
I won't even watch Showtime's Kidding because I don't want to see that version of him because I think it's too close to the real deal.
I want to laugh, dammit!
Taking a look at his IMDB page, very few people have worked with Jim more than once.
Turning The Page?
Does the success of Sonic, his first in 17 years, mean some sort of Jim Carrenaissance?
I, for his sake, genuinely hope so but with the caveat, he exercises caution this time around. Acting must feed on real life. Actors are gifted with the ability and opportunity to access past pains and demons to use them towards building themselves a lucrative career.
But you have to learn how to control those resources and just because you can acknowledge them, it doesn't mean they have to control you.
Trust your gifts, Jim, leave that darkness in the wings and give the people the gifts you got.
I know you like Andy Kaufman but learn from his mistakes, a line has got to be drawn somewhere.