Do You Still Like Zombies?
After the dud that the Walking Dead became over the past few seasons, maybe you're ready for something new and good.
SyFy is hoping that's the case. They have just given the green light to a series based on George Romero's Day of The Dead.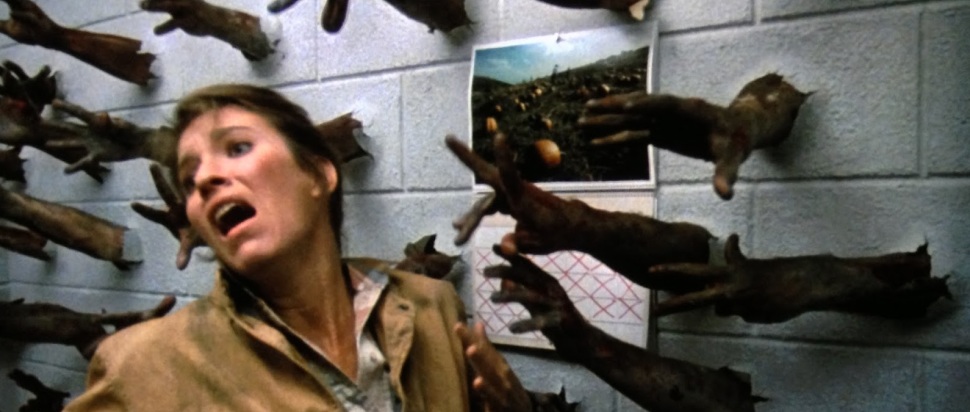 The series has been given a direct 10 episode straight-to-series order, meaning that it will begin production without a pilot being made first.
Day of The Dead is actually the third film in Romero's zombie series and sixth overall.
Sometime after the events of Dawn of the Dead, zombies have overrun the world, and an underground army missile bunker near the Everglades holds part of a military-supported scientific team assigned to study the zombie phenomenon in the hopes of finding a way of stopping or reversing the process. Dwindling supplies, loss of communication with other survivor enclaves, and an apparent lack of progress in the experiments have already caused loss of cohesion among the scientists and soldiers. Dr. Logan, the lead scientist on the project, has been secretly using the recently deceased soldiers in his experiments, trying to prove his theory that the zombies can eventually be domesticated.
This isn't the only series based on a horror film being developed by SyFy. Also in the works from them is one based on the Child's Play franchise with the milf-tastic Jennifer Tilly set to return.
If you have some time to kill, why not check out the first film in the series, Night of The Living Dead? 
Due to an error during production, the film was never given a copyright and entered public domain, meaning you can watch it for free online anytime you want on YouTube.
Day of The Dead is expected to debut sometime in 2021.