Somebody Knows Why… Somebody Knows
We know.
First, some housekeeping: this column has been incorrect when predicting the box office for gender-swapped franchises and all-female team-ups before, but only the once.
Ocean's 8 made $298 million on a budget of $70 million and by even a Hollywood accountant's abacus that is a success. 
In the current pop-therapy parlance of the day, we will "own that shit."
Is Our Writers Learning?
Yes and here is what we learned:
Don't underestimate the power of elegant, sexy and beautiful movie stars teaming up to do something naughty and dangerous on the big screen.
It doesn't matter who the director is, it doesn't matter what the franchise is, if you put 40-something actresses with high Q-ratings in a fun movie, 40-something women are going to make a Ladies Night of it.

To this end, we refrained from denigrating downgrading Hustlers.
But we will absolutely bury Birds Of Prey, even as the shills praise it.
Birds of Pray, Right?
First, let's look at the positives for the movie:
Current tracking has the movie opening to $50 million this weekend with a total cumulative run of around $125 million.
The current Rotten Tomatoes score is sitting around 86%.
Last night's previews were between $4 million and $5 million which puts Birds Of Prey well under Shazam's $6 million in previews but it's still a solid number.
All of this seems great but let's remember with a budget close to one hundred million dollars Birds Of Prey needs around $300M box office to break even. 
If the movie hits the target of $125 million from the domestic box office, can it make $175 million from international markets?
No.
Follow The Money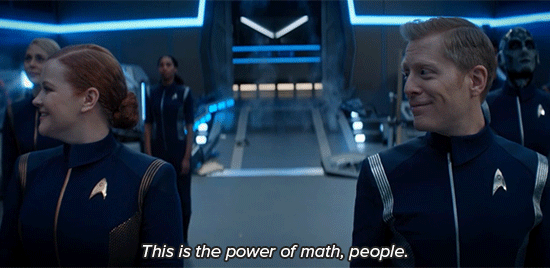 Female-Led Action Movies Don't Double Up Overseas
Wonder Woman didn't even top its domestic box office overseas ($412M vs $409M).
Captain Marvel, which had the goodwill of the 19 MCU movies behind it, and was built on the lie of being important to Avengers: Endgame (shame on you, Kevin), failed to double its domestic take.
And neither of these movies were explicitly marketed as feminist movies, at least by the creatives and the studios involved. Nasty women are gonna nasty:
Feminist Action Movies Are Dying, Fraulien 
The sheer number of feminist films hitting the box office floor in the past year has been a beautiful thing to behold:
Now, these are not merely female-led movies, these are explicitly feminist action movies that were conceived, made and marketed to push that agenda.
Just ask director Tim Miller, director Liz Banks or producer Barbara Broccoli, each of whom framed their creative ventures into the female-led action genre as explicitly feminist.
As humans reject the fruits of feminism, audiences rejected these movies.
China Is Closed
The Wuhan bio-weapon "accident" has shut down all theaters in China.
China box office made up 22% of Wonder Woman's international box office and 14% of Captain Marvel's.
X-Factors
She's Not Wonderful
Harley Quinn, the lead character in Birds Of Prey, is played an unlikable psycho who only appeals to the "Yes, all men!" crowd.
Wonder Woman, on the other hand, has cross-gender appeal because her character is a paragon of virtue that men would want to bring home to mom.
Plus Gal Gadot is divinely gorgeous, fun and playful.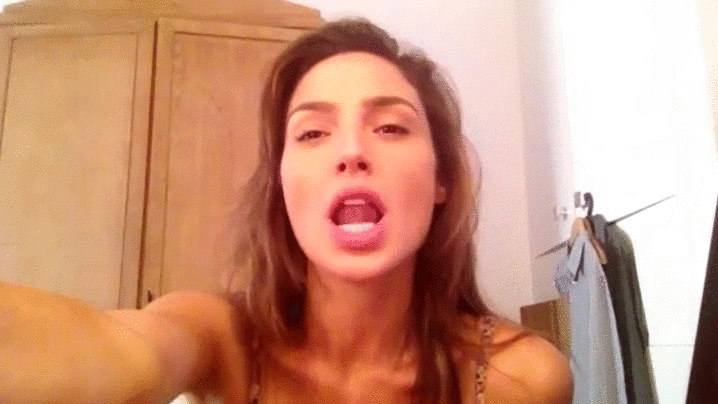 HQ is Not Fun. Or Funny.
The Harley Quinn of Suicide Squad and Birds Of Prey is not the female Deadpool.
In his movies, Deadpool is a self-deprecating, madcap crusader who landed 90% of the jokes, but who also has a heart in the right place.
This Harley Quinn is not a compassionate quipster, she is an unstable wreck.
Neither Is Anywoman Else 
Harley Quinn and the other female characters in BOP are not the gals from Ocean's 8. 
They're not independent older women playing out the female buddy-movie fantasy.
They are violent, broken, bitter women who are angry at the men in their lives.
It's Not Sexy, It's Not Beautiful
The only movie star in this movie is buried under makeup and clown clothing.
Word Of Mouth Won't Save It
If you look into the Rotten Tomatoes numbers a little, you see that while it's got a high Tomatometer, the overall score is 6.8 out of 10. The Top Critics rating is 74% with an overall score of 6.47, with only 35 reviews from top critics counted so far.
This is very similar to what you saw with Captain Marvel: a very good frontloaded Tomatometer with a pretty lackluster overall score. 
Just like Captain Marvel, some critics are propping it up because of ideology.
So given these ratings, people are expecting a decent movie. 
This leaves very little room for the kind of anti-critic backlash and word of mouth curiosity that has driven the box office for movies like Suicide Squad and Transformers.
Essentially with the Birds box office what you see is what you get with no surprises. It will make 50% of opening the second weekend, 25% of opening the third weekend, etc, etc, etc.
The Lodge
Yes, that's right. The Alicia Silverstone house-horror piece that was delayed from November of 2019 is going to take a big bite out of this birdie's ass stateside, especially when it goes wide.
Is This The End Of Feminist Action Movies?
Yes.
Birds Of Prey will not bomb.
But it will flop. It will either fail to break even or barely break even.
Warner Bros might even spin up the requisite unnecessary, face-saving sequel but for all intents and purposes, it is over. 
There have been too many failures in a row without a hit or even genuine success.
And The Joker just made $1 billion dollars.
Hollywood will change and it will change fast.
A lot of media parrots and lapdogs claim that Hollywood can't react quickly because of the length of the production cycle. 
They are wrong.
Feminist action movies are going to be canceled, moved to TV or never greenlit for us to ever hear about in the first place.
Expect beauty to be celebrated once again.
Expect booty shorts to be back.
Expect the return of tight leather suits.
It's Over, Boyos
We've won. Clean your gear. Get some R&R. 
Soon, we're going after the biggest feminist game of all.