Since Matt Reeves dropped a "camera test" on Vimeo that showed off Robert Pattinson in his Tumbler-inspired, Bat-Mech armor, there have been a lot more leaks and spoilers to hit the internet.
Here they are in ascending order of spoiler value:
Filming Locations Confirmed In Glasgow
According to the Glasgow City Council web site:
Roads affected and dates and times of restriction applying to all vehicles with the exception of an emergency service vehicle carrying out an emergency response or vehicles given permission from Glasgow City Council Filming and Events section.
Closures are in place from Friday (February 21) through to Sunday (February 23), with streets being shut down for the cameras in and around Glasgow Cathedral and the Necropolis.
Never knew Glasgow has a Necropolis.
Goons Mug Anonymous Gothamites
In some set leak photos shared by Just Jared we get a good idea of where the design of the movie is going and it seems to almost be an extension of the gritty, rando-violence that we saw at the end of Joker.
According to JJ, this is actually a pivotal scene in the movie:
In the photos from the set of the production, a jogger – a stunt double for lead Robert Pattinson – is mugged in a location that is a recreation of New York City's Central Park.
New York City's Central Park? What?
What the hell is a Dry Robe? Apparently it's some kind of professional changing robe, which makes it odd for the goon to be wearing in the shot. 
Perhaps this is just a rehearsal?
I'm absolutely no expert of anything Batman but there is a lot of talk on social media about these goons looking a little like some of The Penguin's crew from the Arkham storyline.
I don't know, I don't see it. The face paint isn't there. It could just be random criminals?
Casting Sheet Teases Huge Gotham "Disaster"
This next leak comes from a casting call that has gone out looking for extras with real medical training in Cardington, where The Batman is being filmed:
"Aftermath of a huge disaster" could mean almost anything but then the Twitter account who posted this leak followed up with this tweet:
Shed 1…. Filming is in full swing… the place is filled with American police, swat teams and loads of people dressed in funeral attire…

The Batman

— ℂ𝔸ℝ𝔻𝕀ℕ𝔾𝕋𝕆ℕ 𝕊ℍ𝔼𝔻𝕊 (@CardingtonSheds) February 14, 2020
Well, it's a funeral then. But for whom? Maybe it's this guy?
🦇 I said… #CarmineFalcone pic.twitter.com/wa5zNuVwPg

— Matt Reeves (@mattreevesLA) November 22, 2019
Random Twitter Guy Drops Details
These tweets were pulled off of the Twitter account @camera_overtime moments before it was deleted, so absolutely take these will a huge chunk of salt.
Riddler question marks spray-painted everywhere again reminds us of the widespread rando-chaos that was an integral part of Joker's climax.
"Billionaire asshole?"
Jack, restore this man's account and give him a blue-check immediately!
If you think this guy is bullshit, he posted this as proof:
Camera_Overtime Also Discussed The Batmobile
Unfortunately, I delayed screencapping his reply and when I returned minutes later, his account was deleted, but what it said was something along the lines of:
"It looks like a Lamborghini."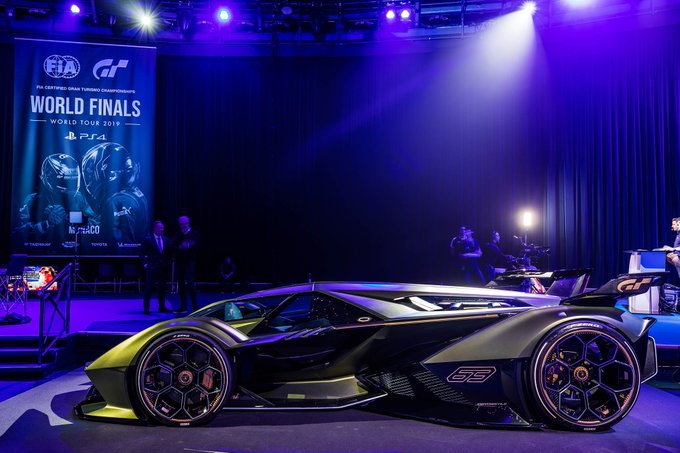 If this is true, it seems like a bad move to me.
Once you've seen Nolan's Tumbler driving across rooftops and boost-jumping through waterfalls, it's impossible to go backward with the practical design of the Batmobile. The Cape Crusader simply needs a vehicle that is armored and can good off-road with ease. Otherwise, the police would just block the roads and that's it for Bat-tights.
Unless, Reeves is taking the opposite approach from both Nolan and Snyder and giving us a Basic Batman, a DYI Batman, who is just modifying off-the-shelve, commercial products to make up his arsenal, instead of using DARPA future-tech.
Which is absolutely possible:
That looks like a miscut from a saw blade to me. The more I think about it, the more I think that is the direction Reeves is going.
Prepare to lose your fucking mind over The Batman spoilers from now until it glides into theaters on June 25, 2021.