Back to the Basics for Apple TV+
Tom Hanks and Steven Spielberg are mining old territory one more time now that their new miniseries Masters of the Air has been greenlit by Apple TV+.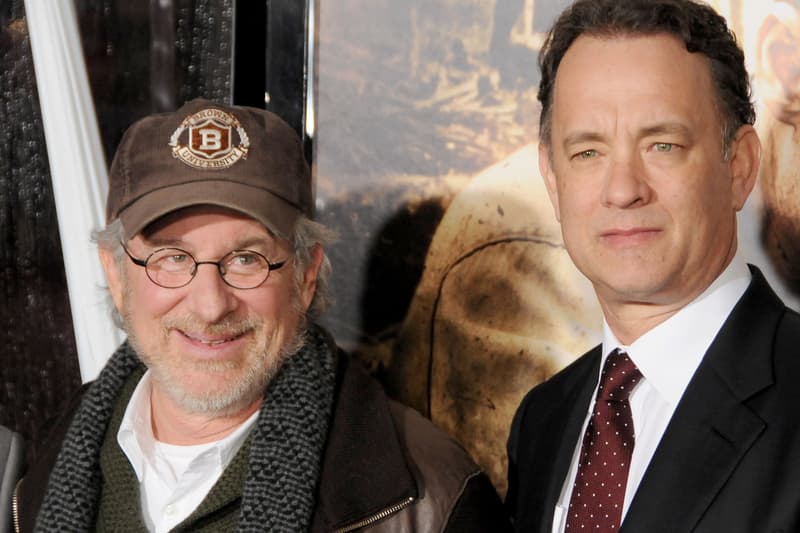 Based on the book, Masters of the Air: America's Bomber Boys Who Fought the Air War Against Nazi Germany by Donald L. Miller, the show serves to close out Hanks and Spielberg's trilogy on World War II and the sacrifices of the Greatest Generation which began with Band of Brothers and continued through The Pacific.
I have no problem with Hanks and Spielberg getting a hand on this material.
The episode of Band of Brothers that always blew me away was Why We Fight?, following the boys of Easy Company through a Jewish Concentration Camp and their unmitigated horror at seeing genocide up close for the first time as boys from the US.
The summary of the Miller book:
The book tells the story of the American bomber boys in WWII who brought the war to Hitler's doorstep.
Yep. Let's go back to the "good" war and punch some more Nazis.
Real ones, not the made-up ones that Antifa thinks are lurking deep in the heart of every Dunkin' Donuts coffee drinker.
High Production Values
Masters of the Air is supposed to come in as an eight-episode, limited series with Jon Orloff serving as writer and producer along with Graham Yost.
The production budget will come in at around $200 million dollars for the eight-episode commitment and will be licensed and streamed exclusively through Apple TV+
This is guaranteed to be a graphic, visually stunning streaming series, considering that the average fatality rate of B-17 bomber pilots over Germany in World War II was staggering:
In a single 376-plane raid in August 1943, 60 B-17s were shot down. That was a 16 percent loss rate and meant 600 empty bunks in England. In 1942-43 it was statistically impossible for bomber crews to complete a 25-mission tour in Europe.
We'll never fight another land war like that again, gentlemen. Nor will we ever accept that kind of losses again in warfare in order to defeat a ruthless enemy.
And then, of course, there's The Pacific which showed America's first foray into the future wars of Korea and Vietnam, where the losses were even more horrific to defeat an even more implacable enemy, who would later send us Toyota Camry's by the millions.
Hellish war — and the reasons behind waging it — can look good on the small screen if you spend the right amount of money.
Apple TV+ Is Going To Make You Subscribe
With the announcement of Alfonso Cuarón inking an exclusive deal with Apple TV+ and now this, Apple has shown its willingness to dig deep in order to win the streaming game.
I don't know if this gambit will work out or not, but I can tell you that with Masters of the Air and the recently dropped trailer for Truth Be Told, Apple TV+ is showing more teeth than I originally believed they had in the streaming wars.
It remains to be seen what the impact of their content will have on NBCUniversal, AT&T Time Warner, HBO Max, Amazon, Disney+ and Netflix in the streaming space, if any at all.
There is no word on when Masters of the Air will drop as of this date. We will, of course, keep you posted.