Happy Humpday, My Goblins!
You probably didn't ask for it but you're getting it.
A female-led Zorro is in the works for the very small screens at CBS TV Studios.
From The Wrap:
It is described as a modern-day retelling of the Zorro mythology that follows Z, a female descendant of warrior bloodline, who will go to great lengths to protect the defenseless in her community.
Seems like it will follow the same basic beats at all the other versions of Zorro that have graced the big and small screen since the 1950s.
This is being spearheaded by Ben Silverman under his Propagate Content banner.
Silverman has been in the industry long enough to make the right connections and collect the appropriate hardware for such shows as Jane The Virgin, Fashion Star, Fameless and Running Wild with Bear Grylls.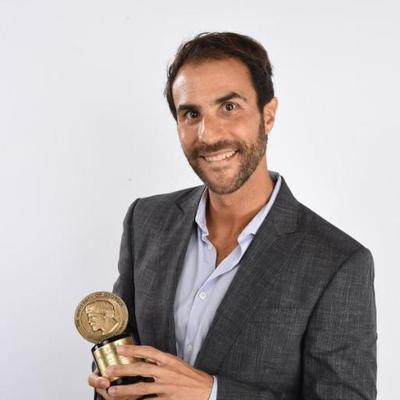 He's dabbling in film as well, with titles such as Mansome, Hands of Stone and the upcoming bio-pic Clemente about famous baseball player Roberto Clemente who was lost at sea.
I don't know why I'm writing all this because you've probably stopped reading but I like a hearty word count.
Zorro will be written by Alfredo Barrios Jr. who has worked on some semi-decent TV shows including Burn Notice and the Magnum P.I. reboot.
Propagate was founded in 2015 and is creating content across all platforms, dig:
Propagate's portfolio includes Apple's first original series, Planet of the Apps featuring Gwyneth Paltrow, will.i.am, Jessica Alba and Gary Vaynerchuk, and Twitter's first entertainment series, #WhatsHappening. Other projects include Lore for Amazon, based on the hit podcast and co-produced with Gale Anne Hurd's Valhalla Entertainment.
He's got some good names doing some okay sounding things but it won't be clear what the Propagate banner represents until the content comes to fruition.
Keep your eyes on the skies — or bus ads — I don't know… time will tell!
Mhatt Out!