To say that we're looking forward to Scorsese's latest mob movie The Irishman is an understatement.
It would also be an overstatement to say that most of the theater-going audience is.
As legendary a figure as Martin Scorsese is, The Professor of Filmmaking has found himself banished to the basement of Netflix in the twilight of his career.
 Despite the director of Goodfellas behind the camera and Deniro, Pesci and Pacino in front of it The Irishman will not be receiving a significant theatrical release. Unless you are on the film festival circuit — the film opens The New York Film Festival at the end of the month — the chances of catching this one on a big screen are slim to none.
Speaking Of Goodfellas
Check out this poster: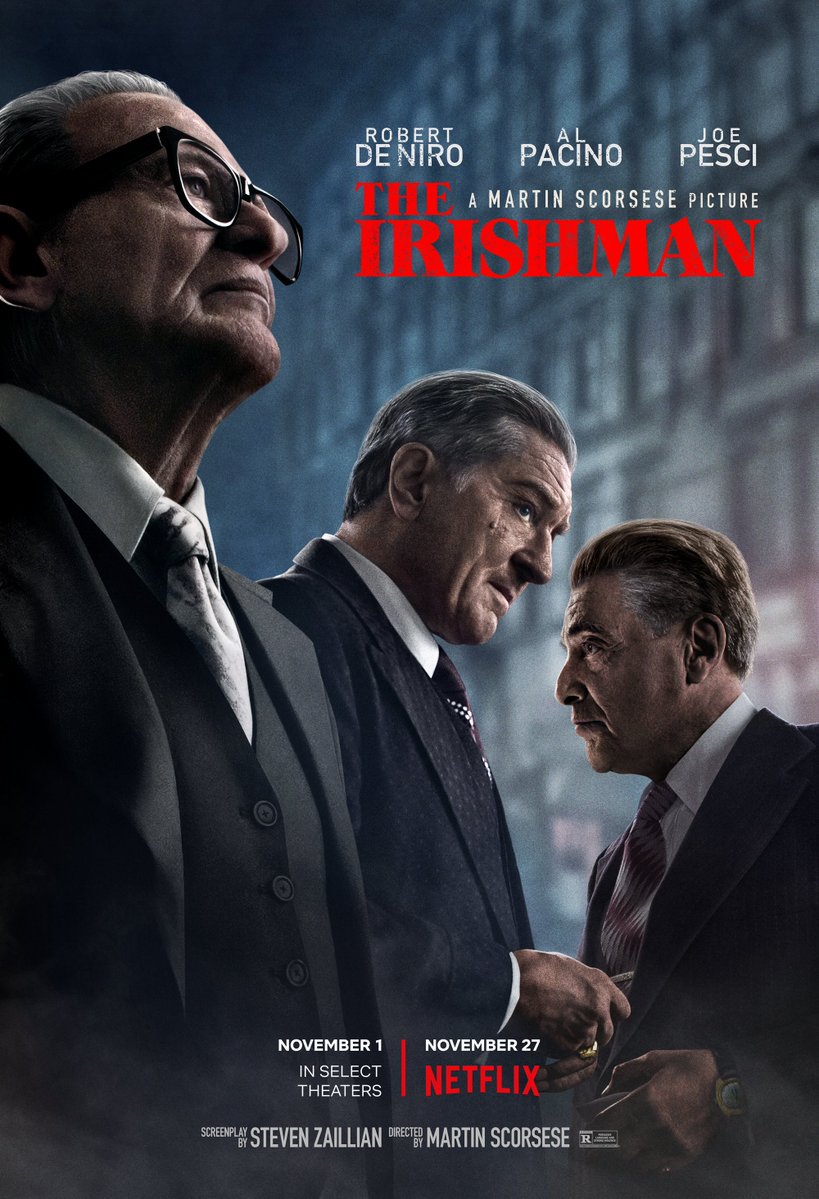 One gangster goes one way and the other goes the other.
Remind you of anything?
Shameful. There is zero creativity left in Hollywood these days.
Film Goblin will let you know where those theaters are that are showing The Irishman.
Otherwise, you'll be watching it on your iPhone XI.