Ahhh, a Saturday night to myself.  The kids have gone to bed.  Mrs. Cahuna has retired, tired, with them.  I have a free pass, a refrigerator full of fine wine and an array of box-sets to destroy.  So I settled on Amazon's latest offering on Prime, The Boys.
Well, only two episodes in and my initial reaction is:
FUCK ME!  Is this it?  Are these the heroes we need right now?  The heroes we deserve?
Marvel exhales after what is, frankly, a staggering cinematic achievement as Phase 3 ends on a crescendo of the highest-grossing movie of all time.  An interconnected universe of movies in a single integrated franchise.  Something that had never been done before and was far from a guaranteed success when it was kicked off all those years ago.
And good luck to them. They rolled their dice and they took the damn house!  
However, as we survey the state of modern theatrical cinema in the wake of their all-conquering campaign we can't help but think a counterpoint could be timely and required.  
Well,  I think we may have found it.
The Boys presents us with a world only a hop, skip and a jump from where we are.
Superheroes in capes and tights, corporately conquering the world.  Franchises. Merchandising.  Four Quadrant appeal and a seemingly unstoppable juggernaut of heroics.
It also asks a very real question: What if?  What if the super throwdowns of Man Of Steel had real-world consequences?  How good would Bruce Banner's lawyer have to be in the real world?  What would the collateral damage look like?  How would the suits control it?
What if the capes had very real human shortcomings like a movie star, a musician or a sporting hero?  And what if somebody said "Hang on a fucking minute" about the whole thing?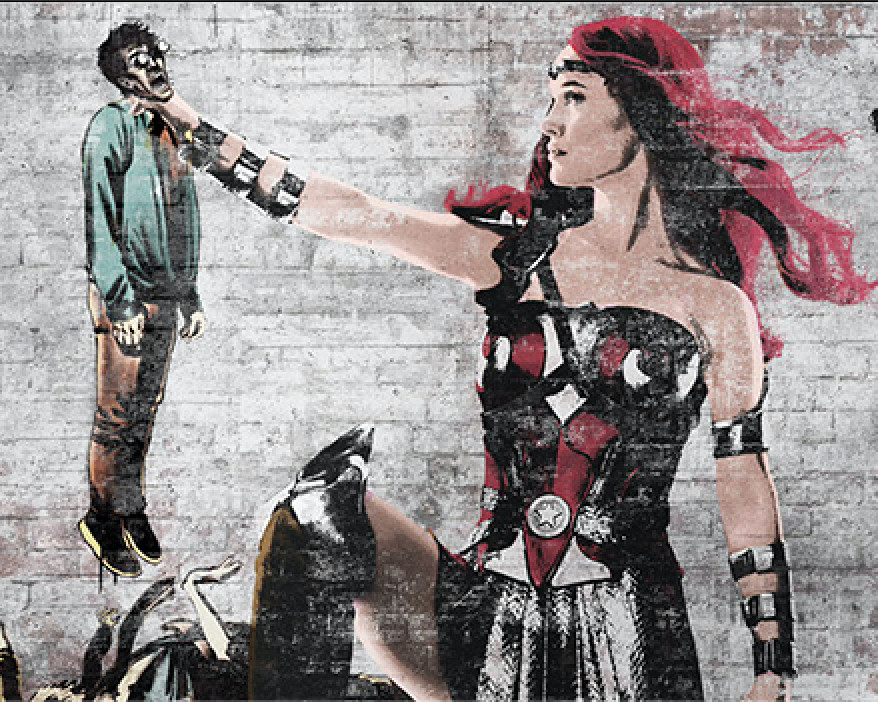 That is the starting point of Garth Ennis' graphic novels and the Amazon Studios adaption is, so far, an excellent investment of my free Saturday night.
As we sit here with a seemingly undefeatable colossus astride the box office it feels like a perfect response.  Wonderfully un-PC, lashings of violence, the requisite language peppered throughout.  
I give this one two translucent (that means semi-transparent, you invisible wanker!) thumbs up.  If we can ignore the fact it comes from one of the biggest corporations on the planet, then it feels positively counter-culture!
Bezos, you slag!  Shut up and take my money!