Larceny Will Get You Everywhere
Apparently, high schools on Long Island in the early 2000s were the focus of some criminal behavior beyond the usual cocaine use and general sexual shenanigans that post-pubescent masses get up to on the regular.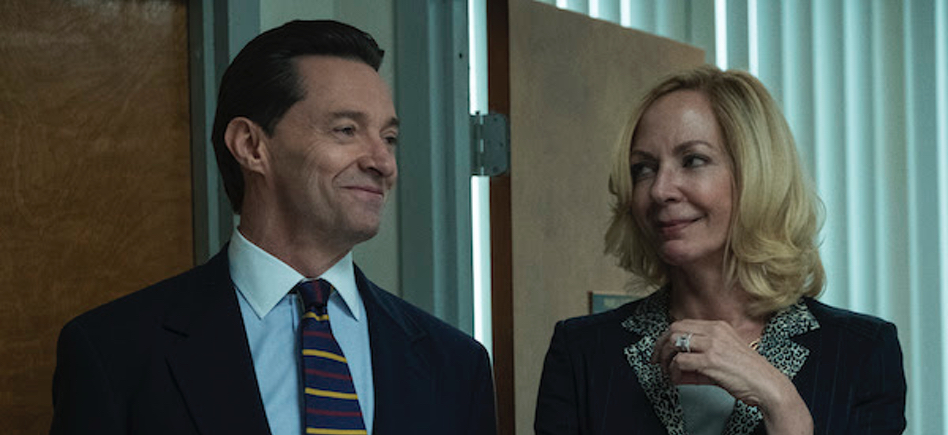 From the trades:
In what some are calling the best performance of his career, Jackman plays Frank Tassone, a Long Island school superintendent who has brought great honor to the Roslyn School District with the help of his trusted assistant superintendent Pam Gluckin (Allison Janney). He's beloved by students, parents and teachers alike. But when a plucky student reporter (Geraldine Viswanathan) decides to dig deep into some expense reports, she begins to uncover an embezzlement scheme of epic proportions, prompting Frank to devise an elaborate cover-up — by any means necessary.
Here's the trailer.
Thankfully, they avoided the temptation to use the cliché song by Joan Jett that sounds like 'bad education' and instead is 'bad reputation' in slo-mo shots of Hugh Jackman walking down the hallowed Long Island high school halls. 
https://www.youtube.com/watch?v=3rcDuELz3Ak&feature=emb_title
Eh. Ok.
Ray Romano Grows Another Mustache
Hugh Jackman, Allison Janney, and Ray Romano all look washed up and old in this trailer, which, in light of cheating scandals by wealthy people, seems dated and a bit out of touch.
The age thing with the actors is really shocking here partially because, when there's no singing and dancing for Jackman to do, what have you really got left?
From the trades, yet again:
Tassone [played by Jackman] was eventually arrested in an $11.2 million larceny scandal, shocking Roslyn. In the aftermath, details about Tassone's surprising double life began leaking out into the press. Though Tassone claimed to have been a widower to a woman—reportedly keeping an old wedding photo in his office—he was in a domestic partnership with a man. ("Many Roslynites" reportedly suspected Tassone could be gay.) While playing the role of devoted superintendent, he was also siphoning off $2.2 million on vacations to the Caribbean, gambling trips, rent on an Upper East Side apartment, weight-loss treatment, and dry cleaning.
So, Jackman has a double-life in this film: He's gay, going on vacations, renting expensive apartments, and siphoning off money from a public school on Long Island and was busted by a high school student reporter.
Proving that the true crimes in this world still come down to money.
What Are We To Make of All of This?
Bad Education was snatched up by HBO Films for $17.5 million dollars and 2020 Emmy consideration after premiering at the Toronto International Film Festival in September, although there was nary a peep about it until now.
If you're interested, Bad Education premiers on HBO on April 25, 2020.