Hello, Peeps
The CW has released a trailer for their big 5 part multi-show crossover event, Crisis On Infinite Earths.
Each of the CW's DC comics-based superhero shows, which include Supergirl, Batwoman, Arrow, The Flash, Black Lightning and Legends of Tomorrow, will be featured in it.
The TV event is based on the classic 80's comic book event with the same name which was used by DC to reboot their entire universe.
For the first time at least. 
… … …
We won't get into that.
Major Changes
Though based on comic book's story, anyone who read it can immediately tell this version clearly does not follow it very closely as there are many plot points and characters in it who were not in the original book.
Two of the major events that happened in it were the deaths of both The Flash and Supergirl. Both characters are in this version, but their shows will continue after the event is over, so it's highly unlikely they will be also killed off here.
The Anti-Monitor was the big villain in it, but the amount of money needed to do him properly is beyond the CW's budget and they can't just buy an Anti-Monitor costume at Party City like they did for Batwoman, so he probably will not figure in this.  
Supermen Return
Crisis will also feature a lot of fan service to get you to watch, so Kevin Conroy, the voice of Batman for decades now, will play an old version of Bruce Wayne.
Plus Tom Welling, who played Clark Kent on Smallville for 10 years, returns to the role for the show.
And don't forget John Wesley Shipp, who played the Flash on CBS during the early '90s.
Noticeably absent from the trailer is Brandon Routh, who has already been announced as also returning to the role of Superman after playing him on the big screen in Bryan Singer's Superman Returns.
Photos of him in the role as a grey-haired Man of Steel have already been released.
In Infinite Crisis, DC's sequel to Crisis On Infinite Earths, the older Superman from Crisis returns as that books villain.
Are they holding out on showing Routh in this because it's only the trailer for the first part of the event or because they are going to use the Infinite Crisis version of him and don't want to spoil it?
We'll find out soon enough.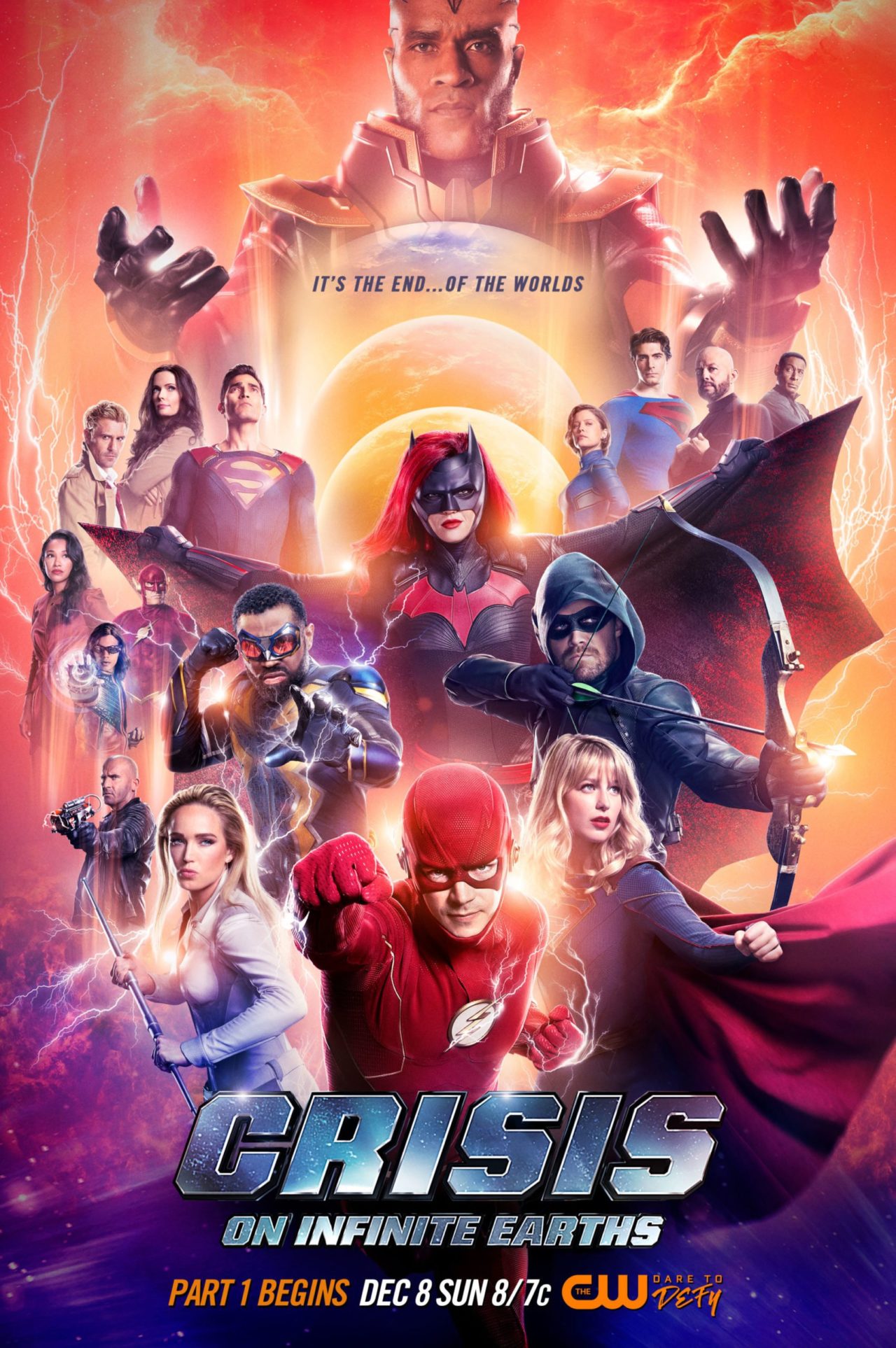 Crisis On Infinite Earths part 1 begins this Sunday on The CW.