Tiger King was Probably Better
Having not watched Netflix's Tiger King all the way to the end, after all this writer went to high school in Louisiana, it is difficult to say anything remotely interesting about this trailer for Dangerous Lies.
So, here is the synopsis:
When a wealthy elderly man dies and unexpectedly leaves his estate to his new caregiver, she's drawn into a web of deception and murder. If she's going to survive, she'll have to question everyone's motives — even the people she loves.
Here is the trailer:
Great. It's Knives Out crossed with a Hallmark Channel movie.
Not Sure Why The Lies are "Dangerous" Here
This looks like a formulaic attempt at a mashup of two genres that would work better as two separate films with better, more talented actors.
But instead, because it's Netflix and they've never met a victory they couldn't snatch from the jaws of defeat, this will quietly disappear after the Mommy-Box Wine-and-Cheese crowd watches it during the wind-down of this coronavirus hoax.
What Are We To Make of All of This?
Moving into the post-coronavirus world, it's nice to see that Netflix is sticking to the formula of employing actresses who have a social justice bent for formulaic film scripts, even as the ship goes down.
From the Wikipedia article about Ms. Mendes:
Mendes has stated she has suffered racial prejudice in Hollywood. She reports that when auditioning for characters with Latin American profiles, she has heard phrases such as "You don't look Latina enough". Mendes, who is American but is of Brazilian descent, identifies herself as Latin American. She speaks Portuguese fluently, although she was raised in the United States.
"I really appreciate how these two cultures created who I am. I am a Brazilian of blood, with all the extended family of Brazilians, but I was born and raised in the United States. When I go to Brazil, I feel like an American, and in the United States, I always realize the traits that make me Brazilian."
Eh. Ok.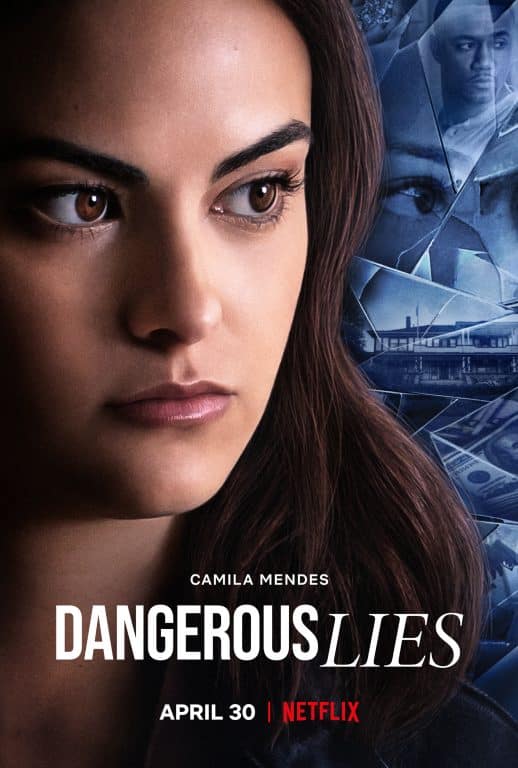 Dangerous Lies drops on Netflix on April 30, 2020.