So this trailer is up from Apple+ TV.
It's called SEE and is a 10 part series; an original brought to you by some of the creators of Peaky Blinders! 
It stars Jason Momoa, Christian Carnage, Nesta Cooper, Yadiva Guevara-Prip and — for some reason — Alfre Woodard, who has been seen in many better things than this. 
The plot, if you didn't bother to watch which I commend you for, I will happily spoil it for you.
It is the future and humanity has lost the ability to see which has both reduced the number of people and also relegated them to living in some prehistoric Viking dystopia.
Enter two miracle twins who they somehow determine can see and because of this they are deemed (a) happy miracles or (b) threats to a faction who I'm not sure can see or not.
So it is laid out, rifts and allegiances are formed around the highest stakes of all, yawn, the world as they know it and whatever.
This reminds me of A Quiet Place starring that annoying pseudo-power couple who played parents to a deaf character.
There are the requisite jabs at modern humanity, shitty CGI, all bookended by the narration of a sweet sad little girl.
None of which worked for Geostorm.
That one had had monsters, in this one will humans reign as the supreme evil?
Sadly — it could be sadder — you will suffer in wonder all the way until November 1 when this Apple will be dropped.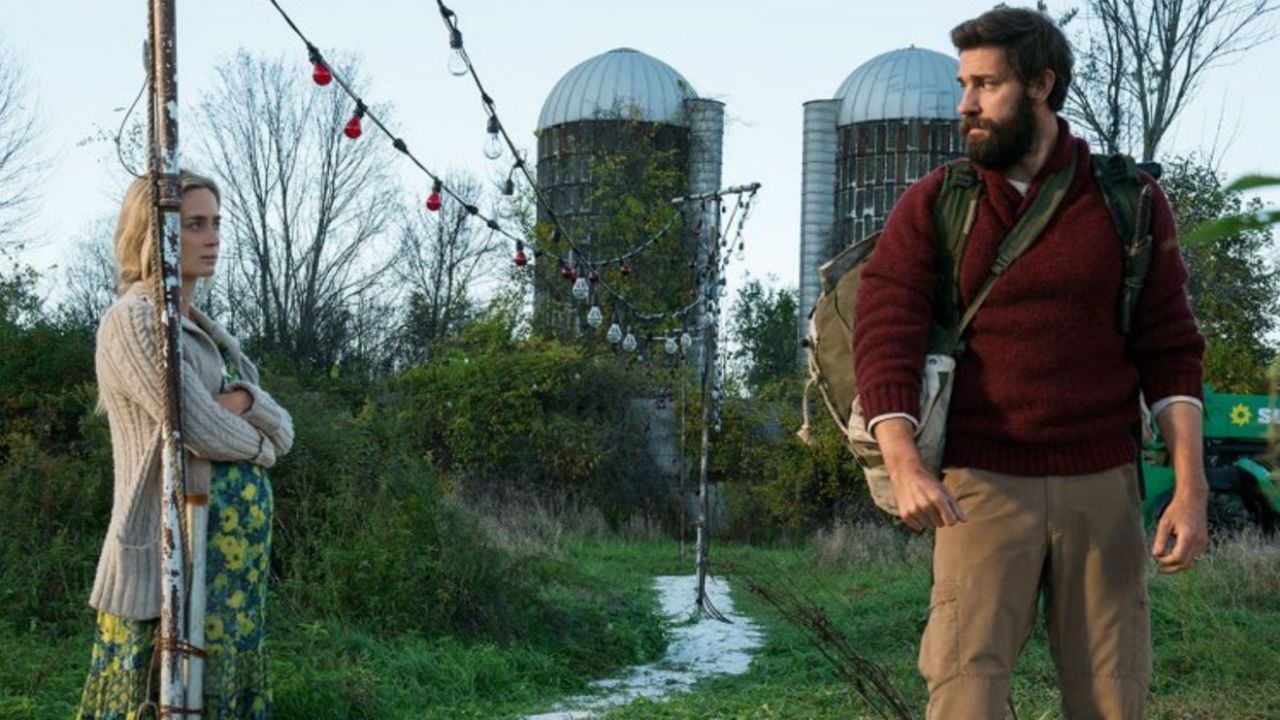 Talents behind the camera include director Anders Engström (2 episodes of Hanna) and Francis Lawerence.
Lawrence has done some music videos with pretty big names like Gaga, Beyonce and Janet Jackson and also directed two installments of the Hungry Games plus I Am Legend.
How he ended up here is anyone's guess… maybe ransom or a bad divorce or both?
Also, there's Stephen Surjik who's done some interesting work on TV (Jessica Jones, Umbrella Academy, Daredevil, Iron Fist and The Defenders).
The main writer is David Ray who's work so far has been diverse (Ice Quake, Mandrake, I Am Steve McQueen) and the well-received Grand Unified Theory from 2016.
Looking at his IMBD scores and access to material I would like to say he's on a career upswing but this remains to be… SEEn.
The pedigrees here are odd and eclectic but mixes in a solid international but overall it doesn't seem very promising. The effects come off as lazy, the acting is… um… present and the Planet of the Apes-looking sets will create a familiar feel, but probably not in a good way.
This makes me wary and also wish Apple took its content a little more seriously.
You were innovators once, try something revolutionary in today's entertainment industry: don't suck.
I assume this is available once Apple+ TV launches for $4.99 a month.