Director Sam Mendes has escaped the clutches of MI:6 to bring us a WWI drama. Which is a welcome shift after his mediocre Bond films.
Yeah, I said it.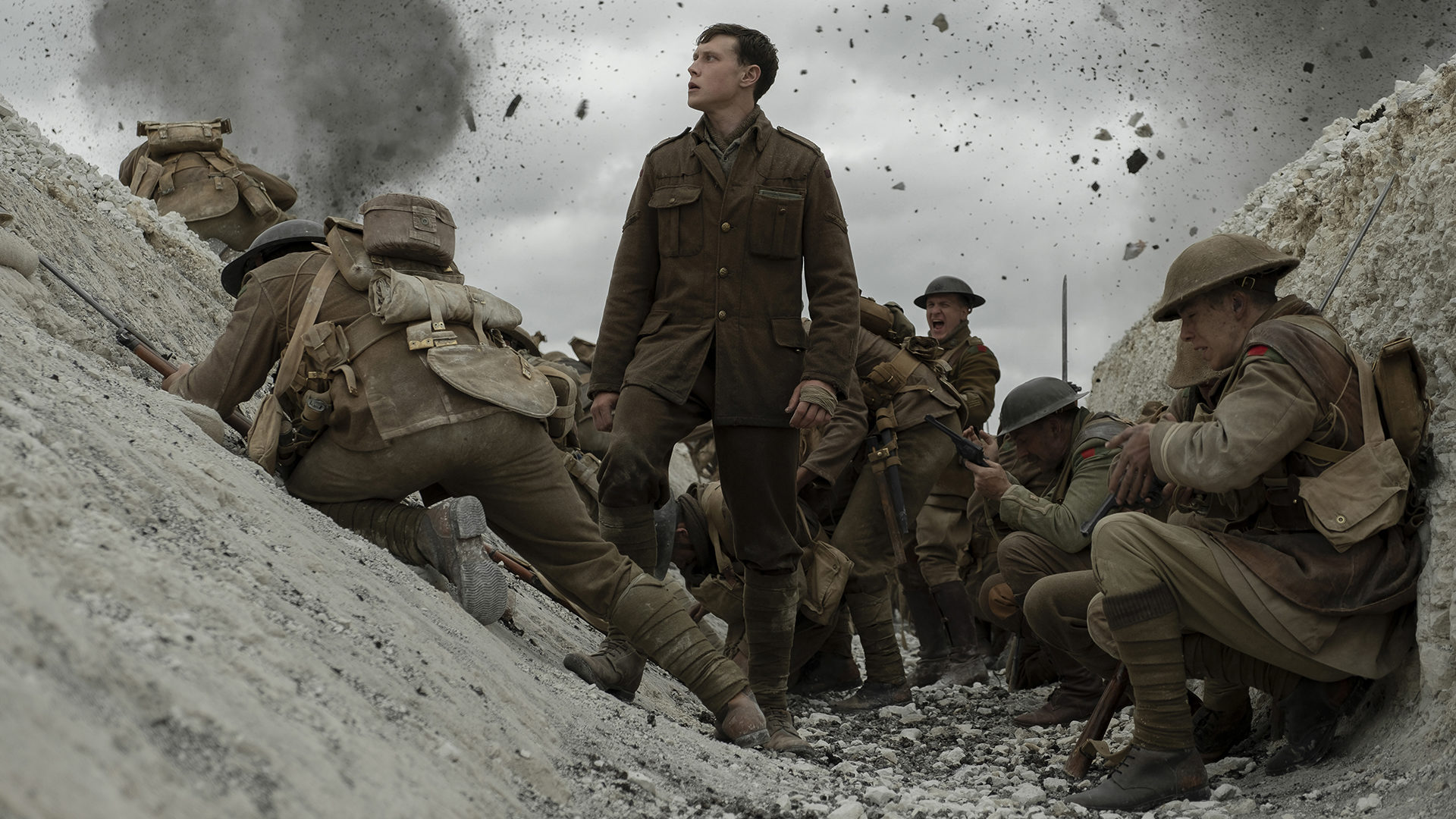 Mendes previously touched on the war genre with 2005's Jarhead which was set in The (1st) Gulf War.
"At the height of the First World War during Spring 1917 in northern France, two young British soldiers are given a seemingly impossible mission to deliver a message which will warn of an ambush during one of the skirmishes soon after the German retreat to the Hindenburg Line during Operation Alberich. The two recruits race against time, crossing enemy territory to deliver the warning and keep a British battalion of 1,600 men from walking into a deadly trap. The pair must give their all to accomplish their mission by surviving the war to end all wars"
Take a look at the official "final" trailer ahead of 1917's wide release next week:
Stars Benedict Cumberbatch (Dr. Strange), Colin Firth (The Kings Speech), Mark Strong (Shazam!), Andrew Scott (His Dark Materials) Richard Madden (Rocketman), George MacKay (True History of the Kelly Gang) and Dean-Charles Chapman (The King).
Cinematography is by Roger Deakins (Oscar winner for Blade Runner 2049) and the music is by Thomas Newman (14 time Oscar Nominee) so if nothing else it will look and sound amazing. 
1917 is written by Mendes and Krysty Wilson-Cairns and is partially based on an account told to Sam Mendes by his grandfather and novelist Arthur Mendes.
Wilson-Cairns is a writer on Penny Dreadful which Mendes also produces.
1917 has already been nominated for three Golden Globes Best Picture, Director and  Original Score, as you can see from the trailer.
1917 gets a wide release on December 25th.