Hello, Peeps
The trailer for Harley Quinn, the new animated show on DC Universe, has debuted online and the producers want to make it clear to you that this is not your mom's Harley Quinn.
Harley has finally broken things off with the Joker and attempts to make it on her own as the criminal Queenpin of Gotham City. Join DC Universe to watch this action-comedy series featuring Poison Ivy and a whole cast of heroes and villains from the DC Universe.
This new animated version features the voices of Kaley Cuoco (Harley Quinn), Lake Bell (Poison Ivy), Alan Tudyk (The Joker) and Diedrich Bader (Batman).
This is the second time for Bader as Batman. He also voiced the character for 65 episodes of Batman: The Brave and the Bold on Cartoon Network. The two shows do not seem to have any connection though.
The show will stream on DC Universe, which this past summer was rumored to be close to shutting down and being folded into HBO Max when that service finally debuts.
https://www.youtube.com/watch?v=HSD6Jvq3M7Q&feature=emb_title
She's "Edgy"
Even though Harley is a character who usually has a happy go lucky and often times childlike attitude to life, the producers decided to get edgy with the show and give her and the other characters a potty mouth.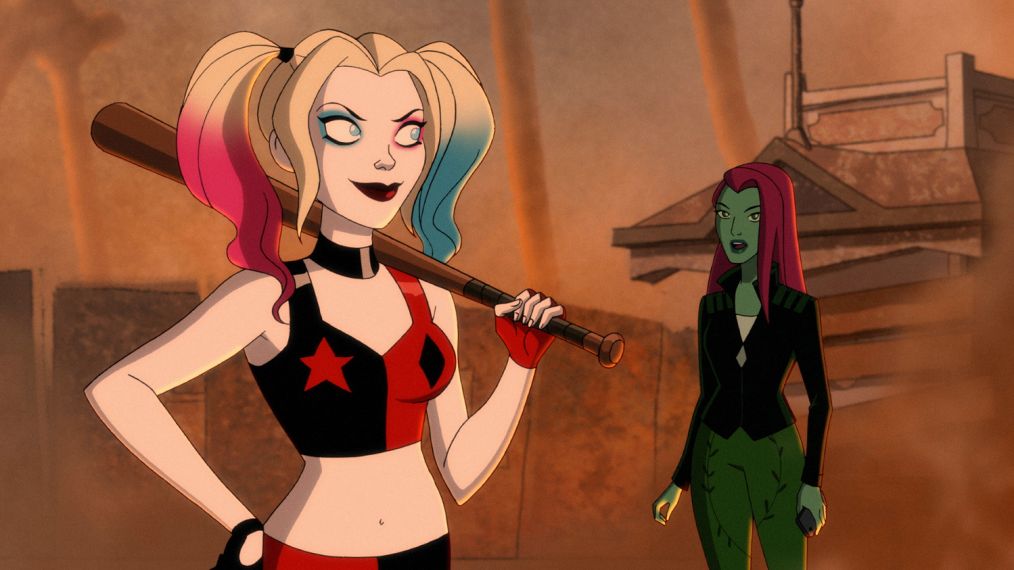 I really do not see what that adds to the show or characters. Take away the bad language and it just looks like a bunch of bad and obvious jokes.
Harley is often considered the DC equivalent to Marvel's Deadpool, so maybe they were taking inspiration from the success of the Deadpool movie franchise when developing the show.
There is actually a whole thing online of fan art and fiction with the two characters together. Some of it a bit sexual of course, but it's still better than Kirk/Spock slash fiction.
You'll never see her on screen, but at least they found someone who does kind of look like Harley.
Harley Quinn starts streaming November 29.