You Will Play The Girl
Just like you will drive the electric mini-car, just like you will sleep in the pod, just like you will eat the bugs, you will be forced to play the teenage Pakistani Muslim superhero Kamala Khan, AKA Ms. Marvel, in your Avengers video game.
As most Film Goblin readers know, Ms. Marvel is the self-insert of Marvel Comics' self-admitted diversity hire, Pakistani Muslim Sana Amanat.
According to her, she had:
"Something different to offer than the regular fanboy who has read comics since he was a kid. [I] had a different voice, and [they] need [My] voice in order to change Marvel."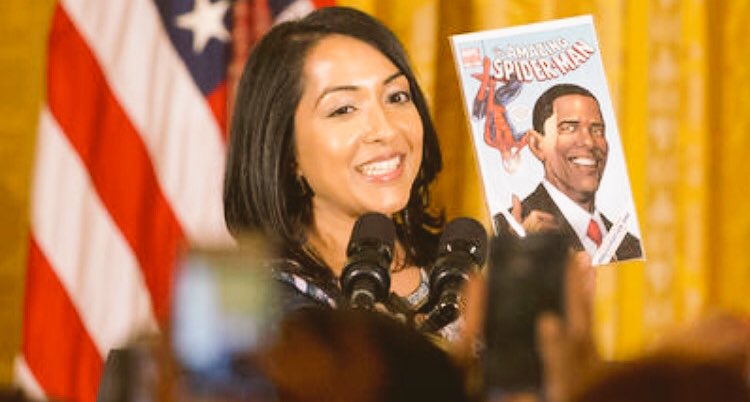 Well, it's changed, all right: changed from success to failure.
And where does Amanat's avatar figure in this sales slump?
At #153 on the list, shipping a total of 12,000 copies in December of 2019.
Based on this stunning demand, the brave Ms. Marvel has been gifted to Marvel fans as the main character in the soon to be released Marvel Avengers video game.
You remember, right? The one with the terrible character modeling?
How is this even an official Marvel release without the actors from the movies?
Maybe it had nothing to do with Disney or the MCU. I don't care enough to check.
Here's the trailer. Play the girl, fanbaby:
Play the girl and worship your new lifestyle brand. Comics are dead. Long live cooking shows!