The Old Days
Misogyny, sexism, racism, and even the Miss World Competition.
In 1970, the Miss World competition took place in London, hosted by US comedy legend, Bob Hope. At the time, Miss World was the most-watched TV show on the planet with over 100 million viewers.  Claiming that beauty competitions demeaned women, the newly formed Women's Liberation Movement achieved overnight fame by invading the stage and disrupting the live broadcast of the competition. Not only that, when the show resumed, the result caused uproar: the winner was not the Swedish favorite but Miss Grenada, the first black woman to be crowned Miss World. In a matter of hours, a global audience had witnessed the patriarchy driven from the stage and the Western ideal of beauty turned on its head.
Check out the trailer below:
Two things about this:
Apparently, the 1970s were a time of rampant social and political repression.
Apparently, the 2020s are also a time of rampant social and political repression.
Except neither one of those cultural and political narratives is strictly the truth.
Greg Kinnear Can't Bob Hope
The miscasting of Greg Kinnear here—an actor who has made his minimal acting career by playing put-upon beta males of all types for the last twenty-five years—is glaring in spite of the fake nose and the false accent.
And Kiera Knightly is just doing another version of every role she plays in every film she's ever been in. There's almost no range to her acting approach throughout her career and the trailer makes us wonder if she worked at this current role all.
What Are We To Make of All of This?
The answer to the question Knightly asks can easily be answered by the presence of competency hierarchies in finance, business, sales, pastoral pursuits, and even in beauty pageants.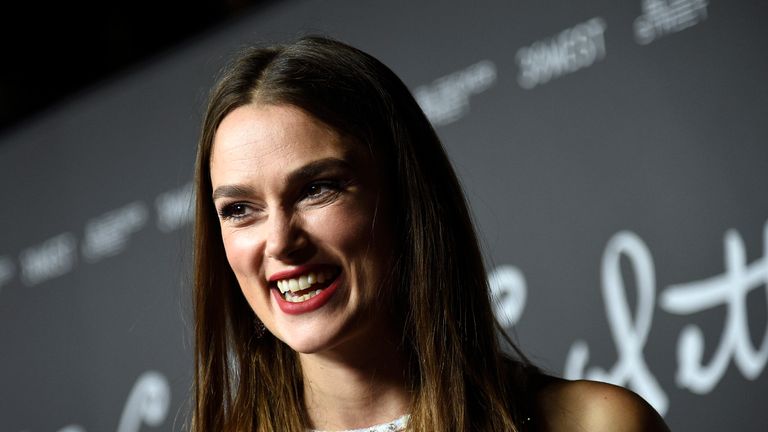 But, this film seeks to show that those arguments were beginning to fail even 40 years ago. And now, with a few exceptions, they are almost completely moribund in our Western culture overall.
Misbehavior premiers on March 13, 2020.