Hold on to your butts and get ready for another round with the Bryde family as they try to make the most of their new lives in Ozark Season 3.
The Brydes and their teenage kids, Charlotte and Jonah, are, for all intents and purposes, an ordinary family with ordinary lives. Except for the job of Marty, a Chicago financial advisor who also serves as the top money launderer for the second largest drug cartel in Mexico. When things go awry, Marty must uproot his family from the skyscrapers of Chicago and relocate to the lazy lake region of the Missouri Ozarks. Season 3 picks up six months after the events of Season 2 and complications swirl around their new business venture.
Jason Bateman, Laura Linney, Sofia Hublitz and Skylar Gaertner are all back as the Byrde family continues to adapt to the bizarre little life they've carved on the banks of the Missouri Dragon.
Check out the trailer below:
I keep meaning to watch this show because literally everyone I know has recommended with the same pleading looks in their eyes.
I like Jason Bateman enough to justify watching anything he's attached to.
Laura Linney has taken some getting used to but Love, Actually earned her adequate goodwill to overlook her overly earnest pear-shaped face.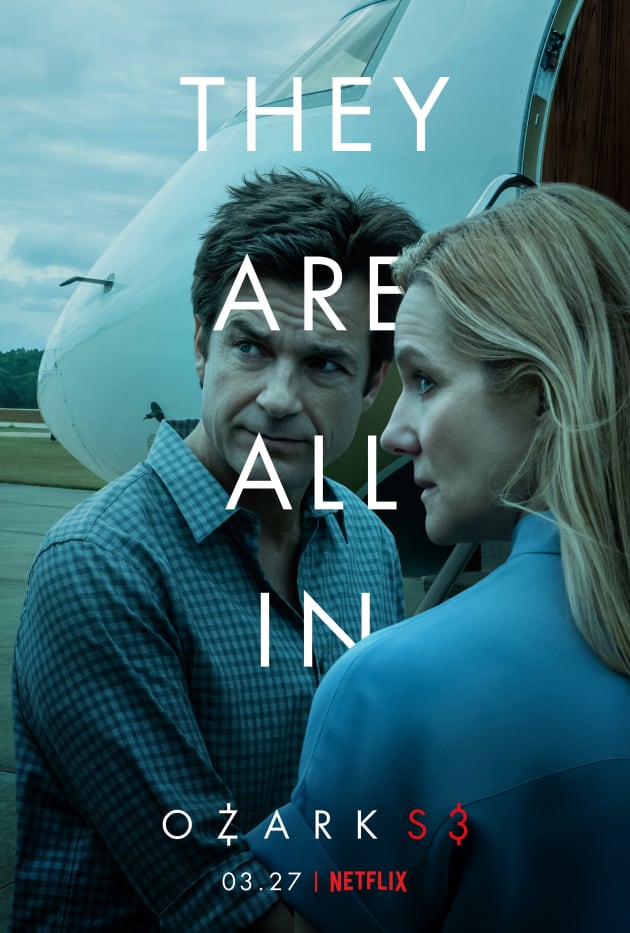 Ozark returns to Netflix March 27, 2020.