Normal People Trailer is a Call back to the 1980s
Hulu has dropped their Normal People trailer to much applause from the crowd to whom this 12-part series show is targeted: lonely women who, trapped in their houses due to quarantine, have run out of wine but not tears.
The synopsis, from Hulu:
"'Normal People' tracks the tender but complicated relationship of Marianne and Connell from the end of their school days in a small-town west of Ireland to their undergraduate years at Trinity College. At school, he's well-liked and popular, while she's lonely, proud and intimidating. But when Connell comes to pick up his mother from her cleaning job at Marianne's house, a strange and indelible connection grows between the two teenagers – one they are determined to conceal. A year later, they're both studying in Dublin and Marianne has found her feet in a new social world but Connell hangs at the sidelines, shy and uncertain. Honest, smart and intoxicating, 'Normal People' sees the pair weave in and out of each other's lives and explores just how complicated intimacy and young love can be."
Here is the trailer:
It seems as though many of these streaming services are targeting their core demographic as this quarantine drags on: affluent, white, female, urban-dwelling, and politically liberal.
Normal People Trailer is a return to Ordinary People
The Normal People trailer looks like a rehash of the 1980s Oscar-winning film, Ordinary People.
Starring Donald Sutherland, Mary Tyler Moore, Judd Hirsch, and Timothy Hutton, this film, much-lauded at its time, was a gut-wrenching exploration of addiction, family dynamics, and all the trauma left unsaid by upper-middle-class Caucasian people.
Because this is almost forty years later, and because distinctions of class, gender, race, and national origin are so much sharper than they ever were in the 1980s thanks to the vagaries of social media, we are getting an updated rehash of the same tired topics.
What Are We To Make of All of This?
The streaming wars are clearly still continuing, and are probably hotter than ever.
With content like this, Hulu is moving into the arena of targeting Netflix's core audience, while effectively ignoring the niche that Disney+ sought to carve out with its MCU offerings, Disney Films, and other cultural dreck.
From the trades:
Hulu has released the first official trailer for its forthcoming adaptation of Sally Rooney's bestselling novel "Normal People," and it appears the streamer may have a hit on its hands. "Normal People" is the second novel by the 29-year-old Irish author, who has quickly overtaken Lena Dunham's mantle as the "voice of a generation" — and in a far more literary fashion.
Niches matter for "winning" the streaming wars, even when you're talking about Normal People.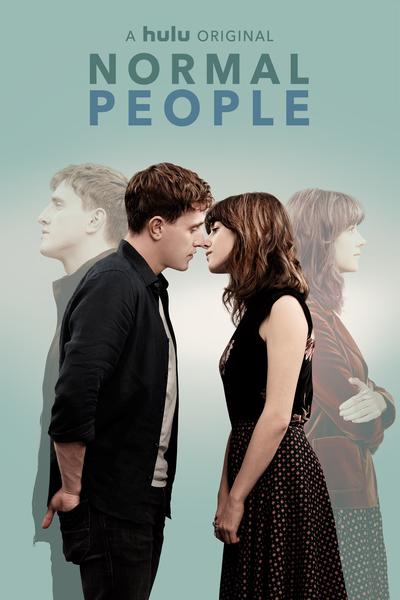 Normal People drops April 29, 2020 on Hulu.