Acclaimed South Korean (South Korea best Korea) director Joon Ho Bong is back with Parasite, a film that The New York Times calls "an urgent story of class."
Jesus, rid me of these city people.
This reminds me when that same fish wrap blessed the pedophilic, wank fantasy Kids as a "wake-up call to the modern world." To which the New Yorker wrote a mocking reply imagining Beijing office workers suddenly looking up from their cubicles as they realized it was the dawning of a new day, courtesy of demented director Larry Clark. That being the one time The New Yorker was right, or funny, about anything.
Point being these publications that failed writers and current Mensa members use to line their litterboxes and brains can basically make anything about anything if it fits their current year politics. As in, Paul Blart Mall Cop is a meditation on the power of authority and the fascism of uniform seen through the lens of a post-Trump America.
See, it's easy if you try.
But like the Russians say: "The beard does not make the philosopher", so I'm really not worried that every fake-woke, corporate-left publication from Vox to Salon is praising Parasite. This is Joon Ho Bong we're talking about here, the guy who gave us Memories of Murder, Snowpiercer and The Host. And since Koreans really don't care too much for the Baizuo, I'm sure the movie is going to be fully asleep on all social justice fiction.
From the official summary:
All unemployed, Ki-taek's family takes peculiar interest in the wealthy and glamorous Parks for their livelihood until they get entangled in an unexpected incident.
A longer, more spoiler-filled summary follows the trailer, I suggest you don't read it.
Parasite will debut in US theaters on October 11, 2019.
I'm kind of psyched because it will mark the first time I see a real Korean movie in the theater, provided can I stay out of jail.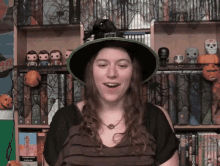 Meet the Park Family: the picture of aspirational wealth. And the Kim Family, rich in street smarts but not much else. Be it chance or fate, these two houses are brought together and the Kims sense a golden opportunity. Masterminded by college-aged Ki-woo, the Kim children expediently install themselves as tutor and art therapist, to the Parks. Soon, a symbiotic relationship forms between the two families. The Kims provide "indispensable" luxury services while the Parks obliviously bankroll their entire household. When a parasitic interloper threatens the Kims' newfound comfort, a savage, underhanded battle for dominance breaks out, threatening to destroy the fragile ecosystem between the Kims and the Parks.