A24 has been on a pretty good roll lately.
In the past year, the small production company has put together a pretty good IMDB listing with films such as Uncut Gems, The Lighthouse and Midsommar. They are also being reported to be trying to acquire the rights to turn the Scarlett Johansson film Under The Skin into a television series.
They have just dropped a trailer for one of their upcoming films, The Green Knight, which is neither a reboot of Green Lantern nor about an environmental activist gone too far.
A fantasy adventure based on the Arthurian legend, The Green Knight tells the story of Sir Gawain, King Arthur's reckless and headstrong nephew, who embarks on a quest to confront the eponymous Green Knight, a gigantic green-skinned stranger.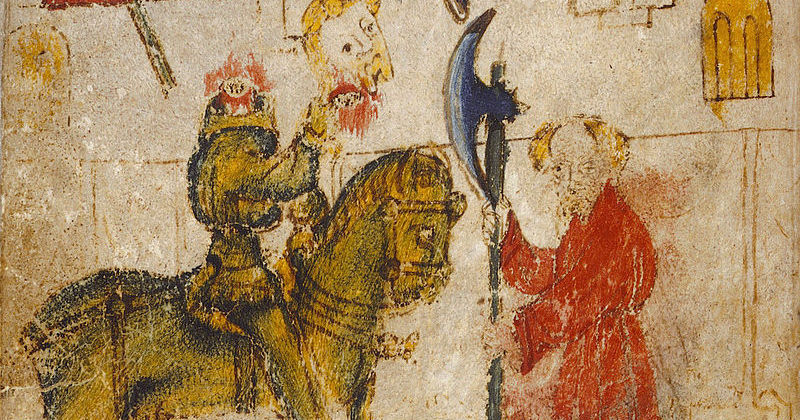 That's the very vague official synopsis. Wikipedia fleshes out the legend it is based on a bit more…
It describes how Sir Gawain, a knight of King Arthur's Round Table, accepts a challenge from a mysterious "Green Knight" who dares any knight to strike him with his axe if he will take a return blow in a year and a day. Gawain accepts and beheads him with his blow, at which the Green Knight stands up, picks up his head and reminds Gawain of the appointed time. In his struggles to keep his bargain, Gawain demonstrates chivalry and loyalty until his honour is called into question by a test involving Lady Bertilak, the lady of the Green Knight's castle.
The Green Knight was written and directed by David Lowery, who is probably best known for making the Disney's Pete's Dragon a few years ago, but also made the rather great films A Ghost Story and The Old Man & The Gun.
Looks really good and atmospheric. A24 is not a big studio, so don't expect any big Ridley Scott type action sequences in it. They were able to get Weta, the people behind The Lord Of The Rings special effects, to do the effects for them. 
Not really any big names in it. The most recognizable is Joel Edgerton who of course we all recognize from a number of genre films and for playing Uncle Owen in the Star Wars prequel trilogy.
The Green Knight opens in theaters May 29.