What It Is, Folks!
In case you had somehow missed it, a sequel to Undercover Brother exists and is available for viewing now soul brothers and sisters!
It is my pleasure to inform you, whether or not the information will bring you pleasure is none of my concern.
From the official summary:
It's the early 2000s, and after helping save Black America from The Man's devious attempts at mind control and subjugation, Undercover Brother returns to his home neighborhood to enjoy the perks of being him. He's soon called back into action, though, only to wind up in a coma after an avalanche.

His younger brother Lionel is left to pick up where he left off in pursuing the newest threat against the world — The Man's angry gay son who's intent on infecting the population with a new virus called Woke.

It makes you happy, friendly, and aware of the struggles and needs of those around you, but then it turns you violent. Can Undercover Brother's brother save the day?
I hear you and agree that this sequel has the same justification for existing as Joe Dirt 2 and Deuce Bigalow 3 but does anything really surprise you anymore in these shamelessness times.
Though I could probably find the entire movie online already I will tantalize you with this ultra-live trailer.
Dig It!
You can also watch a ten-minute preview clip courtesy of Universal Home:
No, I still don't know why this thing exists but I will play the role of an optimist and point out a few of the good things that exist herein.
First, it's a sequel to a very solid picture that, due to low expectations and a very good cast, still holds up as empty-calorie entertainment.
Second, and finally: It casts Michael Jai White whose credits include Black Dynamite, Spawn as well as some deleted scenes from Kill Bill 1 & 2.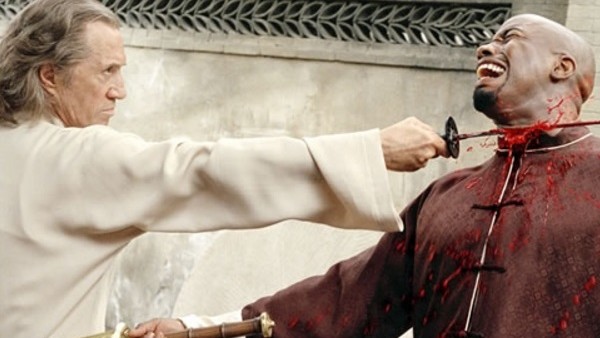 With 101 IMDB credits to his name, his charisma and more than adequate enough talent — he's got a black belt in seven different styles of martial arts — I can't believe he's not a bigger star.
Then again, it could be on purpose.
Why try to compete with the flock when he's doing just fine doing his own thing?
Maybe he's chosen a path of greater resistance but still one where he is still able to work and have fun and not be collared to anything soul-crushing.
Even a soul as mighty as his must have its limits and that sort of energy is better spent on screen for those who truly enjoy him. Regardless he is the first black actor to portray a major comic book superhero in a major motion picture with Spawn, so he'll always have that.
Other people who worked on this film are Director Leslie Small (several Kevin Hart stand up specials), Writers Ian Edwards (Black-ish, Black Dynamite) and Stephen Mazur (Heartbreakers, Liar Liar).
It also stars Barry Bostwick, who I genuinely thought had disappeared, and Laila Odom, who was Pepa in the Salt-N-Pepa TV miniseries.
I don't know but I do know I will seek this out because I am a completionist, and maybe a sadist.
Only time will tell!