Happy Tuesday, Goblins!
Netflix is at it again, they've closed a deal with Robert Towne and David Fincher to bring the dark, twisting underbelly of depression-era Los Angeles to the small screen.
In case you're not familiar, Chinatown was released in 1974 and starred Jack Nicholson, Faye Dunaway and John Huston. Synopsis below:
When Los Angeles private eye J.J. "Jake" Gittes (Jack Nicholson) is hired by Evelyn Mulwray to investigate her husband's activities, he believes it's a routine infidelity case. Jake's investigation soon becomes anything but routine when he meets the real Mrs. Mulwray (Faye Dunaway) and realizes he was hired by an imposter. Mr. Mulwray's sudden death sets Gittes on a tangled trail of corruption, deceit and sinister family secrets as Evelyn's father (John Huston) becomes a suspect in the case.
The film was nominated for eleven Oscars and won only one for Towne's script which has since become a staple example taught in screenwriting courses and has been referred to as a perfect screenplay.
This wouldn't be the first the dark underbelly of Los Angeles was explored by Towne. He and Nicholson re-teamed for the sequel The Two Jakes in 1990 which was directed by Nicholson as well as co-starring with Harvey Keitel.
Though it was a serviceable movie it was definitely not Chinatown.
Fincher is no stranger to this genre nor medium having been one of the first filmmakers to transition to the small screen serving as Executive Producer on House of Cards as well as Netflix's Love, Death & Robots and Mindhunter.
The prequel is scant on details but is rumored to once again focus on Jake Gittes and Fincher is potentially attached to direct the pilot. As usual, time will tell but it looks like this one has a legitimate shot at seeing daylight.
The real challenge here is finding the right on-camera talent. Playing a young Jack Nicholson is a formidable challenge for a lot of reasons but for looks alone but also the range and maturity he showed in last years The Favourite I recommend Nicholas Hoult.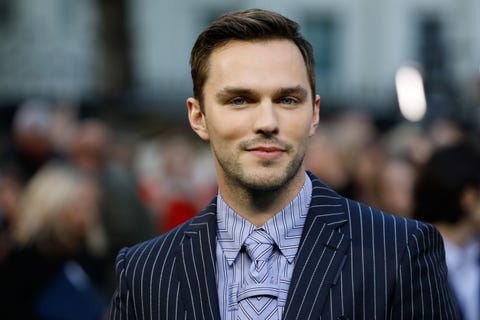 What do you all think?