Why Should You Care About This?
That box inside your house, or that device inside your pocket, has been an entertainment machine for quite some time now.
We have been tracking the development of streaming services, as well as the long, slow, decline of "traditional" television programming delivery systems in the face of three trends occurring in the culture, the media, and even society:
The rise of social media,
The decline of traditional modes of celebrity,
The immediacy and "on-demand" nature of what audiences want from content, from sports programming to movies, television shows, and films.
These three major trends, combined with multiple other minor trends have shown us that the future of programming and entertainment is being inevitably and irrevocably changed.
Which means, it's at least worth having a weekly, or semi-monthly, column about to cover the whiplash twists and turns in streaming business models, content development, and even content itself.
From the trades, for instance:
Quibi's April 6 launch is inching closer, and the mobile short-form streaming service made an aggressive sales pitch Wednesday morning at CES in Las Vegas.
The upcoming platform, created by longtime Hollywood and Silicon Valley power players Jeffrey Katzenberg and Meg Whitman, has raised plenty of eyebrows since its unveiling in 2018, and not just because the streaming service will only work on mobile devices. Episodes of each Quibi series will run under 10 minutes, and the platform, short for "quick bites," has tapped a dizzying array of high-profile actors, content creators, and major companies to create or invest in the service. Katzenberg and Whitman told CES attendees during a keynote that the service will release roughly 175 series within its first year (in 8,500 installments),which they say would equate to around three hours of new content every day. The service has already attracted $1.4 billion in investments, including from Disney and other studios.
That's going to transform everything, and there's a little more to say about Quibi over the next few months in this space, both before and after their platform launches their "10-minute" shows.
Quibi.
The next evolution of entertainment is here. #QuibiCES pic.twitter.com/RpkqAt6j5C

— Quibi (@Quibi) January 8, 2020
So let's get into it.
How Many Streaming Services Are There Now?
There are at least fourteen to fifteen streaming services available on your Roku, your mobile device, or even your computer, not counting the illegal downloading sites and the server set-ups that some people have in their homes.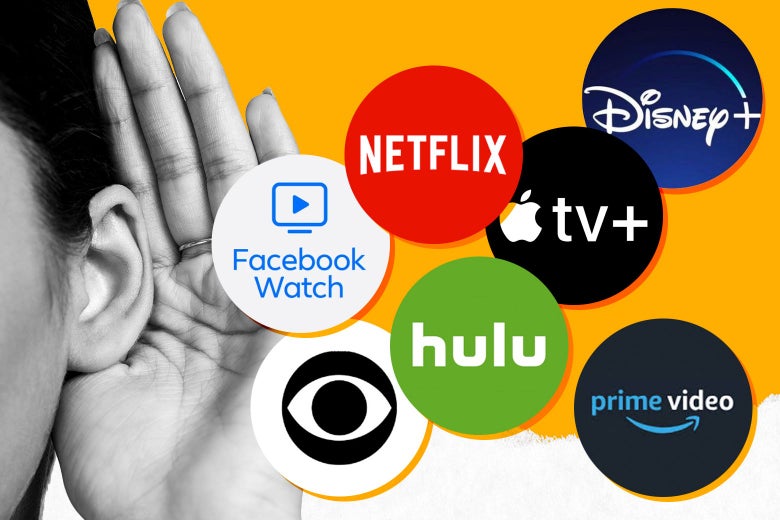 The thing that is really driving the launch of all of these services in 2020 and beyond, from ESPN+ to AcornTV, is the chance to do a couple of things simultaneously:
Leverage the enormous "back catalog" of content to audiences.
Be able to socially engineer audiences in order to socially engineer society.
But don't believe us, read what Bob Iger, former CEO of Disney said a few months ago about ESPN+.
From the trades, yet again:
ESPN, which has lost about one-quarter of its traditional subscribers over the past few years. Nevertheless, the traditional pay-TV business is "still delivering a fair amount of profitability to ESPN," making it difficult to make a sharp turn in direction. Iger acknowledged that while streaming service ESPN+ has been "growing nicely" as an "add-on" to the regular, pay-TV version of ESPN, "it's still relatively small." Disney CEO Bob Iger sees ESPN eventually becoming "far more of a direct-to-consumer product" as the streaming eruption continues to alter the entertainment landscape.
That's interesting, Iger, because sports programming, traditionally, has been the "tail that wags the dog" with cable programming where the majority of the premium cost paid by cable subscribers went first to sports networks like ESPN, or news networks like CNN, with the remainder of the premium cost subsidizing "lower tier" cable channels like IFC or The Sundance Channel.
However, if ESPN goes direct-to-consumer, then all that revenue from their sports product goes back to the mothership, Disney.
As for the social engineering reason, after watching the nature of programming "sure thing" flops from Watchmen to The Outsiders, to whatever Netflix is throwing at the wall now, and seeing the decline in overall quality of programmatic offerings, there is one thing to conclude.
As more and more content providers go direct-to-consumer with streaming, the audience pools get smaller and smaller, more homogenous, less diverse, more polarized, and ultimately, more demanding of ideologically driven "content" that seems entertaining on the surface, but is really about reinforcing social stereotypes.
Think of it this way: What if Facebook was a video content streaming platform?
Oh…wait…
Up Next on April 6th
In light of all of that, here comes Quibi with their slate of ten-minute, short attention span, high production value, shows.
From the trades:
The mobile-centric platform will debut with 50 shows, tilted heavily toward unscripted content and what it calls "Daily Essentials" — short news and sports programs, talk shows and advice shows. It has four scripted shows — or "Movies in Chapters," as each will have a total run time roughly equivalent to a feature film, with episodes running under 10 minutes apiece.
Here's a sample of a few of the fifty, from the trades:
Survive | Sophie Turner (Game of Thrones) and Corey Hawkins (24: Legacy) play the only two survivors of a plane crash who must make their way out of a remote wilderness.

Chrissy's Court | Chrissy Teigen presides over small-claims cases in this courtroom show, with her mother, Pepper Thai, as bailiff.

Gone Mental With Lior | Mentalist Lior Suchard runs celebrities including Kate Hudson, Ben Stiller and Zooey Deschanel through a series of mental stunts.

Last Night's Late Night | A daily recap of the highlights from the previous evening's late-night shows. From Entertainment Weekly and hosted by Heather Gardner.

Fashion's a Drag | Willam Belli (RuPaul's Drag Race), model Denise Bidot and a rotating panel of drag queens break down the fashion news of the day.

Flipped | Will Forte and Kaitlin Olson star as would-be TV house flippers who inadvertently come across a stash of drug cartel money. To pay it back, they have to renovate the cartel boss' (Andy Garcia) mansion.
If any of these read like shows you could get on any other streaming service, it's because they are.
Creativity is hard and good ideas are even harder to churn out, and on the surface, it looks like streaming for Quibi involves no risk other than the $1.75 billion in funding the company has raised to date, but remember that most of these shows aren't designed to appeal to you.
They're designed to appeal to your kids, Generation Z, and younger Millennials.
What Are We To Make of All of This?
The fact is that streaming services are going to continue to pop up and the delivery of high quality, on-demand content, is now the way forward for much of Hollywood.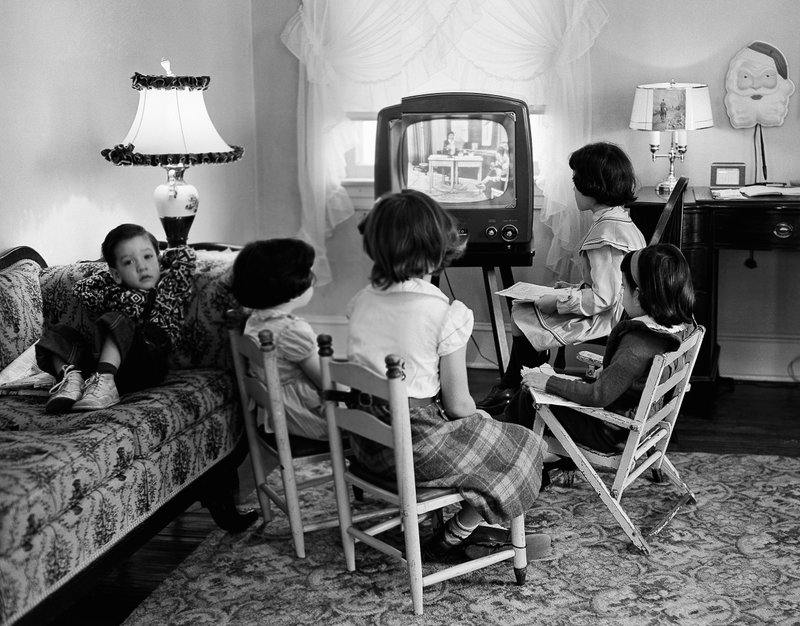 In the grand scheme, this is a phenomenon worth watching, because, during the 20th century Industrial Revolution, television and movies used to be a way to draw people together.
Now, in the 21st century, television and movies are being used to drive wedges between people, all the while claiming that "diversity is our biggest strength."
And, with no responsibility to actually make something an audience wants, because there aren't ratings, or external advertisers to appeal to, merely anonymous subscribers, Hollywood sees no reason to stop the streaming services march.