Flogging a New Docuseries on Netflix
Ahead of Kevin Hart's new pseudo-documentary style series on Netflix, Kevin Hart: Don't F–k This Up, the comedian/reality tv star/actor/person once considered to be an Oscar host, is using his media tour to readdress the tweet that got him out of Oscar hosting gig.
From the trades:
In the comedian's new six-part Netflix documentary series Kevin Hart: Don't F–k This Up, released Friday, Hart gets candid about a myriad of controversial moments that have occurred in his life and career, including his father's drug use, the cheating scandal with his wife, the looming extortion video and stepping down from being the Oscars host.

Cameras documented the backlash the comedian faced after old tweets surfaced in which Hart expressed anti-gay sentiments and used homophobic terminology and slurs. Despite his team advising him that his approach in addressing the controversy was wrong, Hart begged to differ at the time.
The key words there are "…at the time" which is what this whole docuseries is allegedly addressing.
Here's the trailer:
Which mafia is more powerful in Hollywood, GLAAD or the "other" mafia?
Is Kevin Hart a 'Homophobe?' Does It Matter?
The giant controversy here is not what's interesting.
What's interesting is the perspective of the people making money off of Hart's time, talents, and even comedic approach to life and entertainment that got him to the point where he could even be considered for such a role as hosting the Oscars.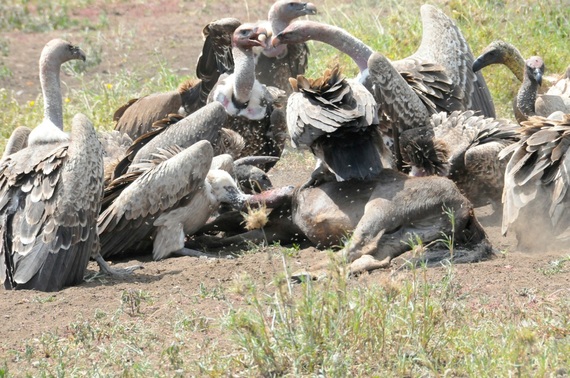 Their perspective is that of a kettle of vultures.
From the trades, yet again:
"You need to learn how to stop and think," Hart's publicist is shown discussing with a team member. "He's not used to being the person that's not loved and cherished." His publicist is also overhead saying the comedian needed to take a "humility pill."
And…
"He needs to just shut up and put his head down for the next few weeks…. What he needs to remember is he's feeding 50-60 people. When he takes a shitter, everybody takes a shitter and that's a big issue now," his publicist said.
By the way, while there's some other stuff in this docuseries about him cheating on his wife, a sex tape extortion beef, and whatnot, the real issue is that Hart gifted everyone on his team and friends classic cars as a "thank you" for not moving on to the next Internet comedian's corpse.
You know, those "50-60 people" he's been feeding all this time.
This is ridiculous.
What Are We To Make of All of This?
Hart made a joke–actually a series observations about raising an, at the time nonexistent, son–on Twitter and for that, in addition to many other self-inflicted wounds, was almost run out of town on a rail.
Hart is a talented comedian who has lost his edge in recent years under the weight of being the first comic to break through the noise of the Internet via YouTube and crossover into the mainstream.
Too bad he doesn't have anyone around him whispering in his ear an ancient truth: What the Internet is big enough to give you, the Internet is big enough to take away from you.
Now, Hart has finally arrived.
Kevin Hart: Don't F–k This Up is on Netflix right now.