Does Anyone Remember This Fake Ass Pharoah?
Barack Hussein Obama? Ain't he that former Al Qaeda fundraiser?
Well, whoever he used to be, this man now thinks he's important enough for us to give a damn about his favorite movies and TV shows from 2020.
Wait, hold up: are we commoners such trick-ass marks as to believe this long-legged pimp for the oligarchy is really watching television? 
Do you have time to watch television?
Be serious real quick: just in terms of dollars per minute for attention and presence, the former President's time is much more valuable than yours or mine.
How much is your time worth? And how much TV are you watching?
Even if he is like us — he ain't — and he's locked in his house — he's not — the man writes books for tens of millions of dollars, he's producing hundreds of hours of television including a comedy for Netflix about the most OG of all Presidents, Donald J. Trump.
What I'm saying is: he stay busy.
Yet we are to believe that this soon-to-be professor in residence at the University of Cuba, Guantanamo Bay — Trust The Plan! — is losing out on hundreds of thousands of dollars, even millions of dollars, by spending his time watching TV.
Do you believe that? Or Is This List Something Else?
It's something else. We know what it is. And that's why we do care about it. We're pulling back the curtain and gazing into the coven of globalism. 
Let's see what that hivemind thinks we should be thinking about:
Ma Rainey's Black Bottom (2020) Netflix
Chicago, 1927. A recording session. Tensions rise between Ma Rainey, her ambitious horn player and the white management determined to control the uncontrollable "Mother of the Blues". Based on Pulitzer Prize-winner August Wilson's play.
A blackumentary. Because, you know, he's authentically black and shit.
Not a Davos Stepin Fetchit that sold out every African American who wasn't running an NGO on the grants list of Soros' Open Societies Foundation.
See, he understands the struggle.
Check that box.
Beanpole (2019) Russia
1945, Leningrad. WWII has devastated the city, demolishing its buildings and leaving its citizens in tatters, physically and mentally. Two young women search for meaning and hope in the struggle to rebuild their lives amongst the ruins.
See, he's international, B. 
Like negroes without borders and shit.
Check that box.
Bacurau (2019) Brazil
After the death of her grandmother, Teresa comes home to her matriarchal village in a near-future Brazil to find a succession of sinister events that mobilizes all of its residents.
From an IMDB review:
Bacurau embraces so many strong topics: the endemic violence in Brazil, the gun culture and god complex of the US, social gap, political corruption, historical resistance of Nordeste (Brazil's Northeast region) and the "complexo de vira-lata" (inferiority complex) of the people by their own country.
That's right, colonialism and shit!
Check that box.
Nomadland (2021)
After losing everything in the Great Recession, a woman embarks on a journey through the American West, living as a van-dwelling modern-day nomad.
Check the "I feel your pain while I export your job" box.
Soul (Christmas 2020) Disney+
A musician who has lost his passion for music is transported out of his body and must find his way back with the help of an infant soul learning about herself.
"Black men are the holy fonts of wisdom" messaging. Just like Pharaoh himself.
Check that box, too.
Lovers Rock (2020) Amazon
A single evening at a house party in 1980s West London sets the scene, developing intertwined relationships against a background of violence, romance and music.
West London? The 1980s? Is Bareback Barry showing his Pet Shop Boys side?
Of course not.
"Background of violence."
I think that means "attacked by Trump supporters racist skinheads."
Or maybe not… because  Vulture says it:
"Shows what happens when white people aren't looking — the rapture in Black joy, experienced privately."
Yo, praise Allah for finding that Black Joy and shit, but brothers and sisters, can you do us just one favor?
Please rapture that Black joy truly in private.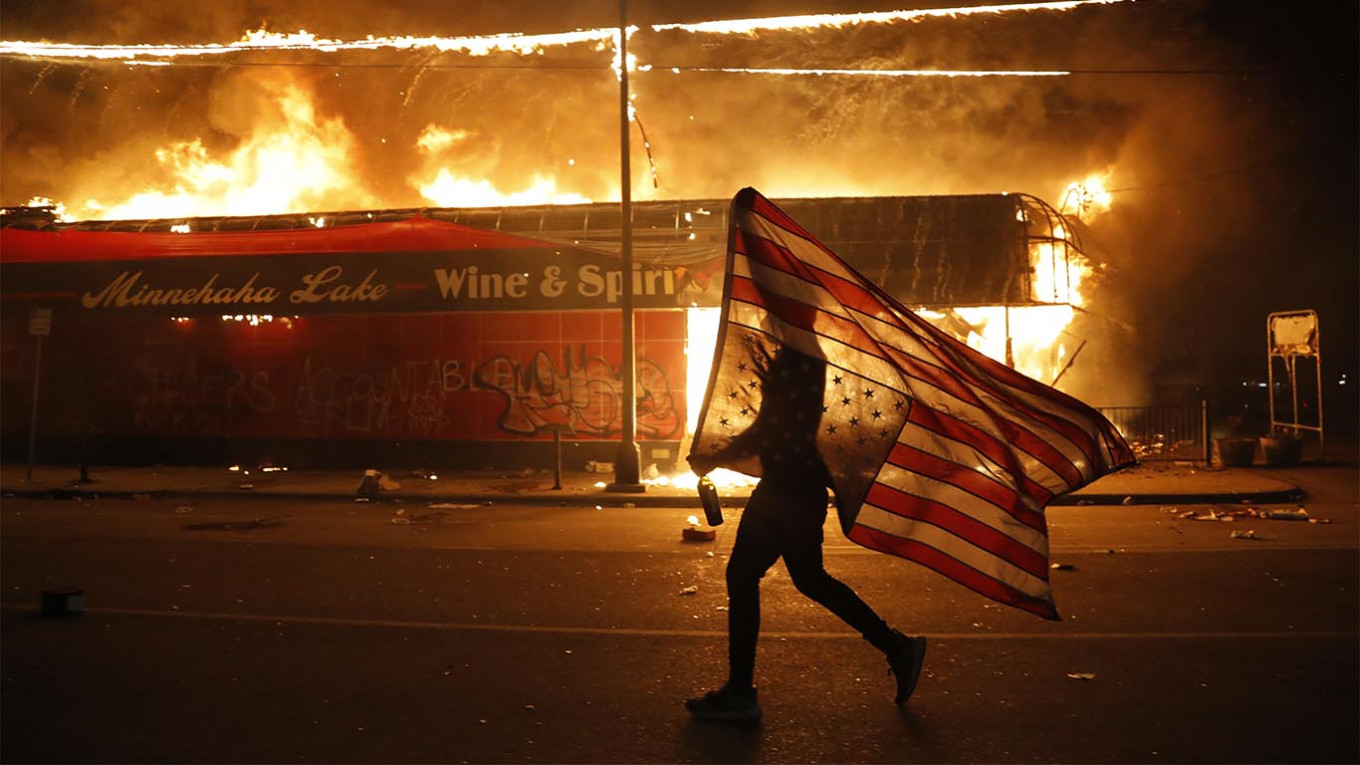 Collective (2019) Romania
Director Alexander Nanau follows a crack team of investigators at the Romanian newspaper Gazeta Sporturilor as they try to uncover a vast health-care fraud that enriched moguls and politicians and led to the deaths of innocent citizens.
This is actually a movie I want to see but we all know why DroneBama includes it on his list of GloboPedo approved movies: it makes journalists into heroes. And what the fuck are journalists except for spokesmouths for elite corporate interests?
Meanwhile, this slick-talking, down-low brother jailed more journalists than all other previous American administrations combined.
Oh, you ain't know that?
Mank (2020) Netflix
1930's Hollywood is reevaluated through the eyes of scathing social critic and alcoholic screenwriter Herman J. Mankiewicz as he races to finish the screenplay of Citizen Kane (1941).
This is also a movie I want to at least give a glance to. Fincher is a pop-culture "artistic" director and Obama is a pop-culture creation, so I can sort of understand why this is on his list. It also makes him look sophisticated, in a phony piece-of-shit kind of way. 
See, Barack don't go by Barry no more. He's an intellectual now. 
Or more likely, it's on the list because Mank makes heroes out of the progressive Hollywood types who are now signing Barack paycheck.
A paycheck which is really just a deferred bribe for the things he did for Hollywood while he was in office.
Remember, "Net Neutrality?"
You fucking fools thought it was about freedom, didn't you?
Martin Eden (2020) Italy
Martin Eden struggles to rise above his destitute, proletarian circumstances through an intense and passionate pursuit of self-education, hoping to achieve a place among the literary elite.
"Proletarian." Hahahahahahahahahaha. What the fuck, bro? I should have done this whole column as Talk-To-Text. Barry be tripping' and shit!
pRoLeTaRiAn.
Who the fuck carry it like that anymore? Or ever.
Oh, right. Real fucking commies. Check that box, too.
Man, how long is Puff The Magic Negro's list anyway? What the fuck am I doing?
Let Him Go (2020) 
Following the loss of their son, retired sheriff George Blackledge (Costner) and his wife Margaret (Lane) leave their Montana ranch to rescue their young grandson from the clutches of a dangerous family living off the grid in the Dakotas, headed by matriarch Blanche Weboy. When they discover the Weboys have no intention of letting the child go, George and Margaret are left with no choice but to fight for their family.
Yes, Cosner and Diane Lane star as the sheriff and the wife. You know, Superman's parents in the Snyder movies? It's all very meta.
Guarantee a dude sucks a dick in this movie. Or someone has an abortion.
Time (2020) Amazon
Fox Rich fights for the release of her husband, Rob, who is serving a 60-year sentence in prison.
Hahaha!
Here we go. He was a good boy. He didn't do anything. He had just finished up getting his GED. He was about to attend college. He was on the path of Jesus. This gentle giant. He always jogged in his Timberlands. And blasé blasé. 
Cue the New York Times article that assigns you your opinion right in the headline: "What We Really Mean When We Say Mass Incarceration."
We know why this is on there. None of them did anything. They all innocent.
Boys State (2020) Apple
A thousand 17-year-old boys from Texas join together to build a representative government from the ground up.
From the trailer description on YouTube:
Filmmakers Jesse Moss and Amanda McBaine closely track the escalating tensions that arise within a particularly riveting gubernatorial race, training their cameras on unforgettable teenagers like Ben, a Reagan-loving arch-conservative who brims with confidence despite personal setbacks, and Steven, a progressive-minded child of Mexican immigrants who stands by his convictions amidst the sea of red.
I wonder how this one will play out.
If it subverts expectations, please let me know in the comments.
Oh, wait, nevermind, the first IMDB comment:
"This is a very good expose of the indoctrination of future fascists in this country and the incubation of toxic masculinity. The only bright spots in this otherwise bleak peak at our future are Steven Garza and Rene Otero. They are two young men of integrity."
You starting to get the picture?
What they want you thinking about certain people? Do you see who they want you thinking are the good guys and who's wearing the red black hats in their world?
You still think they going to let you live, player?
Selah and the Spades (2019) Amazon
Five factions run the underground life of Haldwell School, a prestigious east coast boarding school. At the head of the most powerful faction – The Spades – sits Selah Summers, walking the fine line between being feared and loved.
Well, we all know that Barry Sarturo aka Barack Hussein Obama, attended the most exclusive private school in Hawaii, one of the most prestigious schools in the entire nation, Punahou High School.
So maybe all of this boring rich privilege stuff resonates with him.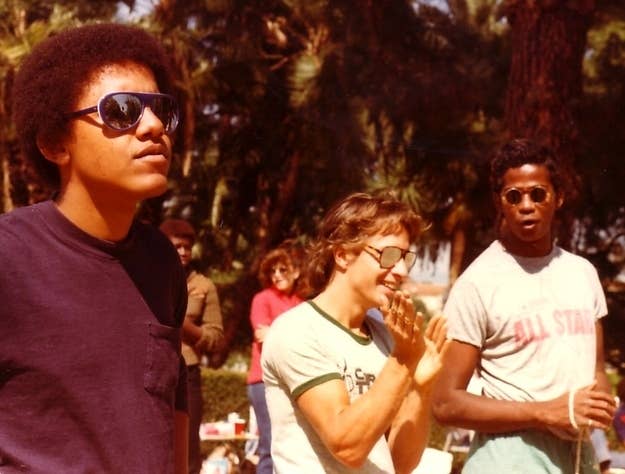 Crip Camp (2020) Netflix
Yo, this here is my shit. Sets. Colors. Slangin' and bangin', yo!
What? What the-
Down the road from Woodstock, a revolution blossomed at a ramshackle summer camp for teenagers with disabilities, transforming their lives and igniting a landmark movement.
Another fake-ass revolution. Always with them corporate "revolutions." 
Crip Camp is a documentary that just so happens to be made by the Obamas' production company (Higher Ground Production) for Netflix.
You can't knock a brother for a little self-gloss but there's really only one Crip style I'm repping over here:
What's With All The Soft Pussy Ass Bullshit?
Safe, fabricated, corporate-approved, social-consciousness-of-color nonsense.
Why didn't you do something bold, mack daddy Obama?
Why not pick a movie about the opioid crisis? I guess those folks ain't got the complexion for the connection, huh?
What about all the brothers dying at the hand of another brother? How come you ain't wantin' to talk about how murders have been going sky-high in black cities all across the country since 2015? 
Maybe cuz you fucking caused it.
You know what they say: "Give a dog a Netflix deal and watch him go fetch." You went out like a bad knee, fool. 
We got a list too, Barry. You on it.