Gladiator is getting a three-night only rerelease for its 20th anniversary courtesy of Fathom Events.
It's being done in part to help promote a 4K limited edition home release. 
The film was one of the very few historical blockbusters, taking in $460 million worldwide and was the second highest-grossing film of the year in America.
The Ridley Scott directed film won five Oscars, including Best Picture and Best Actor for star Russel Crowe. That year's award's ceremony was of note because it was one of the few times the film that won Best Picture did not also win Best Director.
How it became so well received is a wonder considering that there were a number of script problems before and during the shoot. Gladiator went into production with a minimal number of scenes actually written and Crowe being so angry over it that he walked off the set a number of times while filming.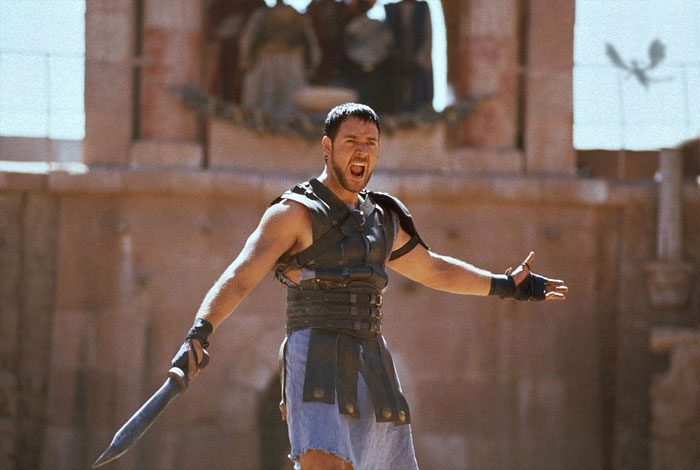 Crowe has become kind of an overweight blowhard since, but in Gladiator he was the man. This is the movie that put him on the map and gave us one of the greatest reveals in film history.
Joaquin Phoenix, who just won Best Actor for playing The Joker, received his first-ever nomination for playing the villainous Commodus. 
Oliver Reed died during production before all his scenes were shot. In order to complete filming a body double was used. The film won Best Visual Effects despite some of the effects work being criticized because of how well they were able to blend footage of him into the film.
The Gladiator rerelease will hit theaters on April 13, 15, and 19.
The 4K limited edition version will be released on May 5.