In Nolan, We Trust
Continuing a tradition, he began with The Dark Knight in 2007, there is a short prologue for Tenet, Nolan's upcoming spy thriller, set to run in IMAX.
From the trades:
…an extended prologue sequence for the film has been rated tonight by the MPA.
The runtime of the piece is still, as of yet, unknown – TDK and The Dark Knight Rises pieces were the opening 10 or so minutes of the film, while the Dunkirk one was a 'short film version' of parts of the film's first act.
This might be the first act, or it might be something completely different, we don't know.
And, quite frankly what it is that runs matters very little. What is far more interesting is the film in front of which the Tenet short is running.
It's Gonna Run in Front of ST: ROS
The early speculation is that this short will run in IMAX ahead of J.J. Abrams's flailing final attempt to close out Disney Wars, The Rise of Skywalker.
Which, when we think about the positive goodwill that The Mandalorian has generated among the average and casual Star Wars and Disney fan, we can be assured that this will get more butts in the seats on Christmas Day.
They are throwing everything they can at this one.
From the trades:
It is almost a certainty that this will be attached to IMAX screenings of Star Wars: The Rise of Skywalker in just over three weeks' time, akin to Dunkirk's prologue with spin-off Rogue One back in 2016, though hopefully this time, at all IMAX locations – we suspect a list, if it's not all locations and showings, to be released closer to the time.
Did that positioning help Rogue One's gross?
Maybe. Maybe not. 
And, of course, we know next to nothing about Tenet—Nolan is the master of secrecy—other than it seems like this might be Nolan's answer to James Bond and Jason Bourne, but the other early rumor is that we might see an online trailer drop close to the release of the short.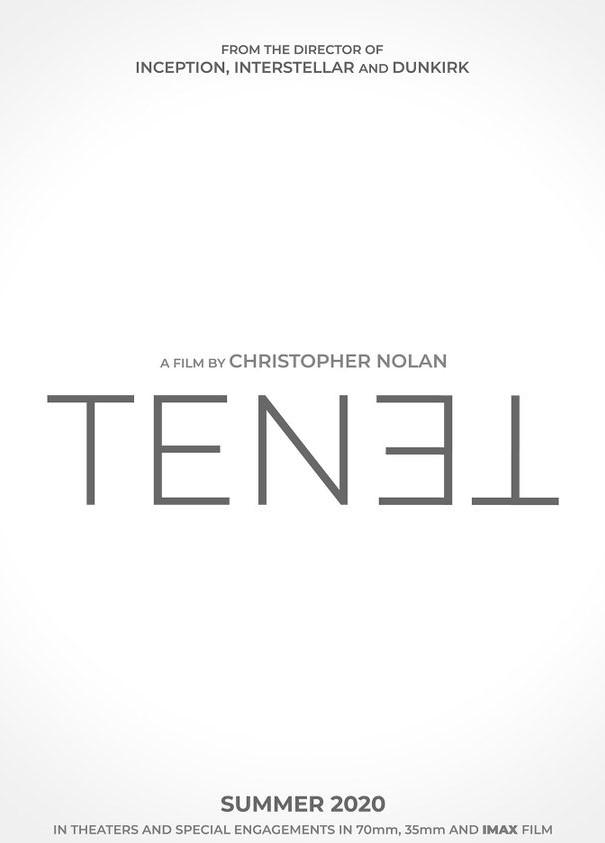 With a $225 million dollar budget, Warner Bros. Pictures scheduled Tenet for a July 17, 2020 release.
Stay tuned.