Dolly Parton is a Legit Talent
When you were born in a one-room shack in the Great Smokey Mountains of Tennessee in the late 40's you had nowhere to go but up.
3,000 songs and multiple hits, awards, accolades, and an undeniable music and acting legacy later, a well preserved, 73-year-old Dolly Parton is getting ready to introduce herself to the "woke" generation on Netflix with her new anthology series, Dolly Parton's Heartstrings.
Check out the trailer below:
Yeah, this looks uplifting—It's the second time this week I've used that term on this blog. I must be feeling good this week—which means, as I'm neither a country music fan, nor am I a "modern" anthology series kind of content consumer, this isn't for me.
My wife will love it though.
Calm Down, Beyonce. You're Not That Good. Yet…
The summary from the trades:
Netflix is turning eight Dolly Parton songs into an anthology series, Dolly Parton's Heartstrings.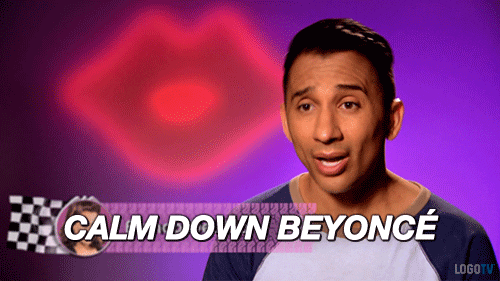 Parton is producing this series through Dixie Pixie Productions along with Magnolia Hill Entertainment, and Warner Bros. Television with a focus on the upon the songs "Jolene", "These Old Bones", and "If I Had Wings."
Jim Strain and Joe Lazarov (Gossip Girl, NCI) will act as writer and director on the series and Timothy Busfield (thirtysomething, Field of Dreams) will direct an episode as well.
I have no idea how this anthology concept going to work, but in a world where Amazon's Modern Love and the Hallmark Channel's regular treacle manage to pull a regular audience, I'm sure this will do fine on Netflix.
It'll give the A.W.F.L—affluent, white, feminist, liberal—women, who are most "woke" content creators and distributors core audiences, something to eat chocolate to.
What Else to Say About This?
Dolly Parton's Heartstrings represents the beginning of Netflix's efforts to create original series that will "stick" with the audience that is being bled away from the content distributors and creators now surrounding it in the red roiling ocean that is the streaming environment they are in now.
I don't think that this show will do it.
But, Netflix is making bold moves all over the place in the content game and seems to have no controlling strategy other than to throw Dolly Parton songs at the wall and hope they stick.
Ok. It's a bold strategy. Let's see if it works out for him, Cotton.
Dolly Parton's Heartstrings streams into the heart of your Hallmark Channel driven wife/girlfriend/mother/aunt/or grandma on November 22, 2019.