Sex Trafficking Is Par for the Course on HBO
Occam's Razor is the philosophy that the simplest answer to a complicated question is usually the right answer.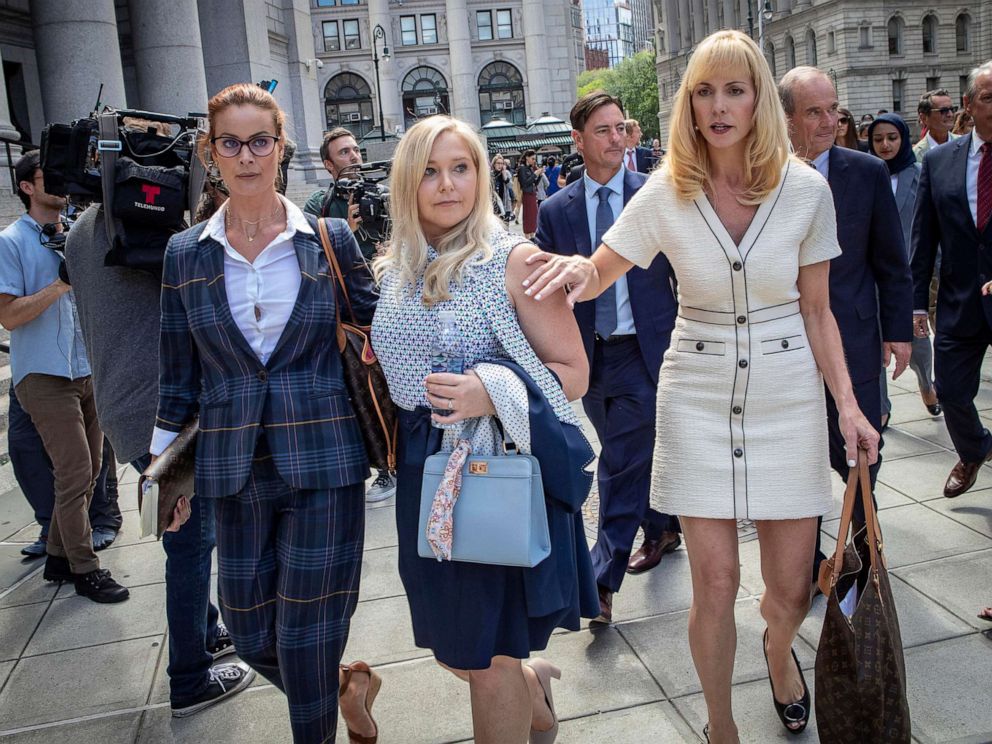 The simple story is this one: Underage sex trafficker to the wealthy, the fabulous, and the formerly Presidential, Jeffrey Epstein, committed suicide in his jail cell a few months ago rather than face the music about his years of criminal behavior.
And, HBO has now optioned the Jeffrey Epstein story.
From the trades:
Adam McKay is developing a limited series about Jeffrey Epstein at HBO, Variety has learned.
The untitled series is based on Miami Herald investigative reporter Julie K. Brown's upcoming book about Epstein. Brown's reporting was a driving force behind the multimillionaire financier's arrest this past July on sex trafficking charges. McKay will executive produce along with Brown and his producing partner, Kevin Messick. McKay is also attached to direct the pilot.
Simple optioning process in Hollywood about an interesting cultural and personal story.
Right?
This Subject is Right in McKay's Wheelhouse
McKay is the producer behind Eastbound and Down—which I really liked—Succession—which I've only seen the first episode of—and Funny or Die Presents—which I can't believe actually ever existed on HBO.
So, this project is right in his wheelhouse. Don't believe me? Well, let's check the Occam's Razor boxes on this project:
A domineering, cult-like personality with a Svengali-like ability to manipulate people and circumstances (Succession),
A series of perplexed, impotent, and venal wealthy people with perverted sexual and other immoral/illegal habits that they don't want the public to know about (Eastbound and Down),
A possibility for off-kilter, irreverent, unexpected–yet ironic–comedic moments "out of the box" (Funny or Die Presents).
So, the Epstein story checks all the boxes that McKay likes on a project.
I Only Believe in Conspiracy Theories I Make Up
At least the Progressive trades had the courage to state the following, non-Occam's Razor reality:
Epstein was arrested in July and accused of sexually assaulting and trafficking numerous underage girls. The case drew worldwide attention due in part to the fact that Epstein was known to associate with numerous powerful figures in Washington DC and internationally.

This was not the first time he was charged with such crimes, with Brown's articles calling attention to a sweetheart plea deal that Epstein received in 2008 from former U.S. Attorney Alexander Acosta, who resigned as the U.S. Labor Secretary when details of the deal were brought back up following Epstein's new arrest.

Epstein died in his cell in a New York detention center in August in an apparent suicide, though many have speculated that he was murdered.
The only failing in the trades is that they didn't put the word "died" in quotation marks.
Epstein was killed and most of the people who hung around with the people who actually shopped at the sex store to the wealthy he was running for 50 years, know that he was killed to keep his mouth shut.
Good luck with your limited series, McKay.
Most of us out here already know that the "simple" truth about Epstein's life, practices, behaviors, and his end, was a helluva lot more complicated than what you're going to be allowed to write into a limited series on HBO.