Something not unlike the life-saving shot of penicillin that could have saved poor Al Capone. But more on that in a bit…
First a bit of a refresher…Josh Trank, scowling above,  came onto the scene like a cool breeze in 2012 with the ultra-fine Chronicle. The low budget superhero flick followed the evolution of three teenage boys who come into superpowers via a meteor and the moral challenges that result from not having to take any more shit. It was shot with the oft-reviled, first-person camera gimmick but it stands out as one of the few that actually worked.
It made $64 million globally from a $12 million budget.
It also introduced the world to Michael B. Jordan. 
So Hollywood took notice and Trank was the "It" guy for a while and with his pick of projects, he chose to direct the reboot attempt at Fantastic Four.
Though it was terribly cast, poorly written and had so many fingerprints on whatever story there was woefully obscured. The as a final kick in the nuts, when asked where the blame lay for its deservingly horrible reception, those same fingers all pointed to his feet.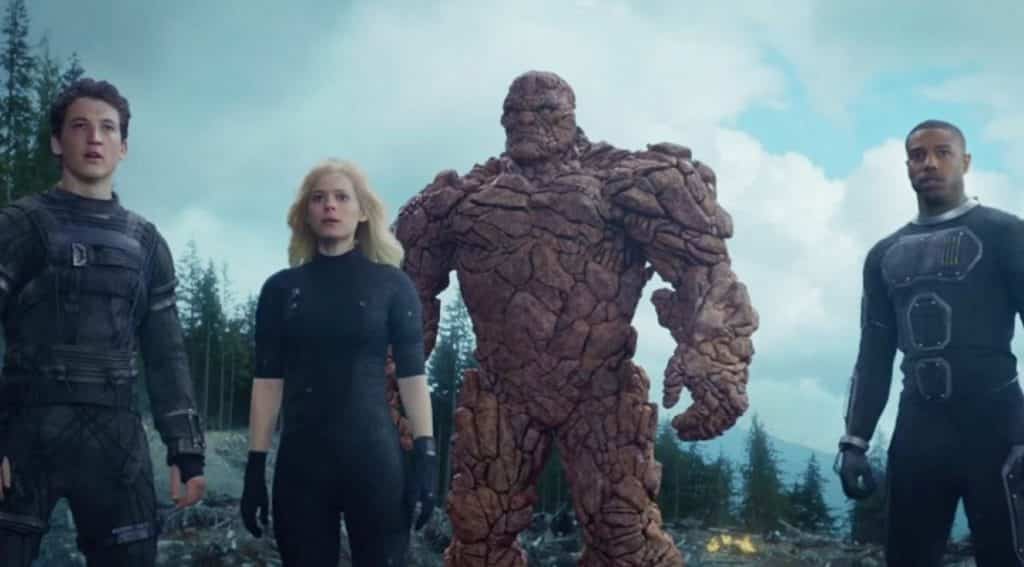 So bad was the fall out it cost him a shot-making a Star Wars film though I think after dealing with the corporate movie-making process I'd say it being a "personal decision"  is totes valid. 
Evidence Satan Still Runs The Soul Trade?
Hard to say…he's only made two movies. One was solid and one shouldn't be held against him but he's back with crack number three with the bio-pic Capone (formerly known as Fonzo).
As for second chances, of course, he gets his. It's Hollywood where it's apparently overwhelmingly difficult to find new talent so instead they drag out one who's been bitch-slapped so thoroughly from all sectors he'll just be happy for the work.
And who better to be jerking the leash than current creative cuckold extraordinaire Rain Johnson who is shilling for him like his opinion is worth something.
This movie is batshit bonkers (in the best possible way) and believe me you're going to want to see it. https://t.co/FnhzEkIY6W

— Rian Johnson (@rianjohnson) April 16, 2020
The official synopsis reads like this:
47-year old Al Capone, after 10 years in prison, starts suffering from syphilis related- dementia, and comes to be haunted by his violent past as syphilis-ridden brain subjects him to a wild ride of flashbacks and fantasies.
But the trailer gives you a far better idea of what we're in for… 
It Looks Like A Real Movie
As you can see Tom Hardy underwent some pretty extensive and convincing make-up to portray ol' Scarface. He's joined by such notable names as, the suddenly everywhere Linda Cardellini, Jack Lowden, Noel Fisher, Kyle MacLachlan (whaaat?), and Matt Dillon (also whaaaat?). Also interesting is Josh Trank wrote and directed it. 
Capone was filmed in 2018 skipped the festivals but found distribution through Vertical Entertainment and Redbox Entertainment for a VOD next month.